A new finance facility has been secured by Bath-based specialist lender 1pm to provide headroom for more growth and continue to fund its 'buy-and-build' acquisition strategy.
The firm, which provides finance to growing small and medium-sized firms, has signed the new two-year back-to-back funding facility with NatWest for its invoice finance entities Positive Cashflow Finance and Gener8 Finance.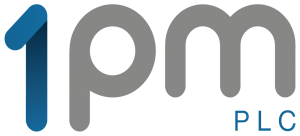 The new facility consolidates and replaces on similar terms an existing £37m arrangement will also including an additional £5m of 'accordion' funding to meet 1pm's near-term growth aspirations.
The move follows new and improved funding lines arranged last year for its asset division.
1pm chief financial officer James Roberts said: "Both at a group level and through our subsidiary Positive Cashflow Finance, we have worked with – and developed an excellent relationship with – NatWest over recent years and I am very pleased that this will now extend across our entire invoice finance division.
"I believe these new facilities are reflective of our reputation within the industry as an ambitious and growing business and this enlarged and combined facility will enable us to provide further funding for UK SMEs and bolster our ability to grow our invoice finance activities."
1pm, which is listed on the London Stock Exchange's AIM market, provides asset finance including vehicles, loans and commercial finance.