Shares in 1pm, the Bath-based specialist lender, fell to their lowest level for more than three and a half years yesterday after it announced a £13m share issue to fund further acquisitions.
1pm, which has grown rapidly through a string of strategic takeovers, said £5.25m of the new funding would pay for its cash acquisition of Oxfordshire-based Tracx Finance, a leading invoice finance provider to SMEs operating under the Gener8 Finance brand.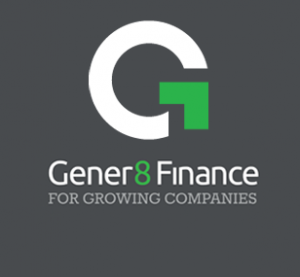 It also said heads of terms had been reached on the possible acquisition of another company in the invoice finance sector, with a targeted completion date next month.
Other plans if the share issue is met would be to set up a commercial finance division to offer invoice discounting and factoring – providing adjacent products to 1pm's existing asset finance and business loan products.
This would be headed by Gener8 Finance chief executive of Edward Rimmer on completion of that deal. He would also sit on the 1pm board.
But while 1pm bosses said the fundraising was in line with its already stated growth strategy, some shareholders were not so sure. 1pm's shares plunged by more than 12% yesterday on confirmation of the share issue, taking its share price down to 48.5p. The shares edged back up this morning by just over 1p.
The £13m fundraising would be through the issue of up to 28,861,117 new ordinary shares issued at 45p each. Funds not used for the two acquisitions would go towards strengthening its balance sheet, 1pm said.
1pm CEO Ian Smith said: "The successful fundraising to fund both the acquisition of Tracx Finance and the possible second acquisition and the establishment of our new commercial finance division, together represent an important milestone in the ongoing development of the group and demonstrates the implementation of a key element of the group's stated strategic plan.
"This is to continue to expand our offering to UK SMEs by adding adjacent financial products and services which are complementary to our existing asset finance and business loans portfolios and which also create significant cross-selling opportunities."
Mr Rimmer added: "1pm is well established and respected within the SME asset finance industry and I am relishing the opportunity to build the new commercial finance division.
"The division will help to significantly expand the group's business both by pursuing a wider range of new customers with a more diversified suite of products and by maximising cross-selling opportunities across the group's other two divisions."
Last month 1pm announced the £2.3m takeover of Warwickshire-based Bell Finance, which lends to firms in the construction and manufacturing sectors, mainly against business-critical equipment such as plant, machinery and vehicles.
Bell's operations, which also includes 'Caterham'-branded finance for kit cars, is merging into those of 1pm's existing subsidiary Bradgate Business Finance, which it acquired in March last year.