Bath area business leaders have called on Chancellor Philip Hammond to go all out to boost confidence ahead of Brexit as he prepares to deliver his first Autumn Statement on Wednesday.
With the economic climate expected to get decidedly chilly next year as the UK works towards leaving the EU, commentators are expecting the Chancellor, pictured below, to boost spending on infrastructure and introduce measures to help those who feel left behind – the Jams, or individuals and families who are just about managing.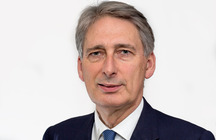 With last week's jobs figures showing unemployment continuing to fall – in the South West it inched down by 0.1% to 109,000 or 3.9%, well below the national average – Mr Hammond can point to a robust economy even in the wake of the EU referendum.
But Business West – the region's largest business group and the organisation behind Bath Chamber of Commerce and the Bath & North East Somerset Initiative – called on the Chancellor to "concerted action . . . to boost confidence".
Managing director Phil Smith, pictured below, said: "These latest figures show the jobs market in the South West continued to hold firm over the summer and remains a source of strength for our region.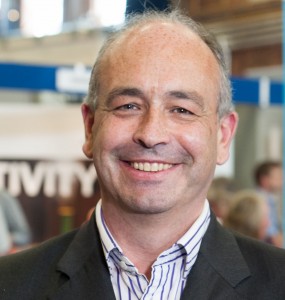 "While these figures are to be welcomed, now is no time for complacency. The rate of job growth slowed over this period and, as the labour market shows signs of tightening, employers across the West Country may well begin to see issues around skills availability and wage pressures emerging.
"In a period still marked by unprecedented uncertainty, and with economic growth expected to slow in 2017, businesses want to see concerted action from government to boost confidence.
"The Chancellor has the opportunity to deliver just that, and to pull out all the stops to support business confidence. Only then will firms across our region be best placed to repay him with investment, hiring and growth."
Bath accountants Richardson Swift's tax director Jon Miles, pictured below, has drawn up some measures for Mr Hammond which he says could help city-based businesses.
Corporation Tax
"The business owners we advise have been hit by the dividend tax hike when taking money out of their company," said Mr Miles. "So it would be welcomed if the former Chancellor George Osborne's suggestion to cut the company tax rate to 15% was implemented. But Philip Hammond is instead expected to keep the previously announced reduction to 17% from 1 April 2020, which nevertheless is still quite an attractive rate. As well as possibly encouraging companies from overseas to invest, a rate less than 17% would also help to further soften the impact of higher dividend tax rates for Bath's owner-managed companies."
Transport Infrastructure
"We are encouraged to hear that fiscal stimulus measures announced in the Autumn Statement are likely to concentrate on improving our roads and railways. We advise several hauliers in the Bath area so any new money to fix the region's creaking transport infrastructure and congested roads would be most welcome."
Company Liquidations
"In advance of further HMRC guidance, which is anticipated before the end of the year, it would be a pleasant – albeit unexpected – surprise if some further reassurance was given by the Chancellor on the application of the recently introduced tax rules for company voluntary liquidations.
"Historically, entrepreneurs have enjoyed tax rates as low as 10% when they extract undistributed profits from their company upon closing it down. But the recent legislation, to treat certain distributions as income rather than capital, could expose many business owners to higher tax rates in a wide range of commercially driven situations where they might subsequently become involved in another business undertaking a 'similar' activity.
"This is a major issue for companies, particularly Bath's property developers and personal service firms, who fear their tax bills will increase and they urgently need more clarity and guidance.
Entrepreneur or Investor…or both?
"It would also perhaps simplify matters if the Entrepreneurs Relief and Investor Relief rules, both of which result in 10% capital gains tax payable on the sale of certain unlisted shares, could somehow be consolidated into a single set of rules."
Regional accountancy firm Bishop Fleming, which has an office in Bath, has issued a five-point wish-list for the Autumn Statement.
Managing partner Matthew Lee, pictured below, said it would be a 'Brexit Budget' in all but name, allowing the new Chancellor to 'reset' economic policy following the referendum.
"I hope to see cuts in tax and red tape to stimulate business growth and boost consumer spending, as well as major new infrastructure spending," he said.
"It should be the economic starting block for the UK's future direction of travel in a post-EU world and to signify that the UK continues to be a great place to do business.
The five points are:
A reduction in the rate of VAT to stimulate consumer demand.

An increase in the Annual Investment Allowance to encourage companies to invest in new technology, plant and machinery to help boost productivity. The allowance should also be widened to include improvements to business premises.

Exempt existing loans of residential landlords from the planned phasing out of tax relief on their finance costs; so only new loans will be affected. This would substantially reduce the need for landlords to increase rents or sell properties, helping to avoid a housing crisis. If the Chancellor fails to take action on this, many landlords who have borrowed heavily against their properties face bankruptcy when the increased tax charge can no longer be covered by their net rental income.

Scrap the planned and complex Inheritance Tax residence nil-rate band, and instead increase the existing £325,000 threshold to cover all assets, simplifying the tax system and making it fairer for all families.

Revise the planned changes in Vehicle Excise Duty that will otherwise see tax being charged on electric and other zero emission cars. The government encouraged car manufacturers to build low-emission vehicles, but next year

's

changes will see owners of the smallest and least polluting cars being taxed more, whilst owners of high emission cars will be taxed less. How does this help our environment or indeed our car industry which has invested so heavily in making cleaner cars?
Coupled with this revision, the Chancellor needs to look at other ways of cleaning up our environment while raising revenue, for example by charging overseas trucks that damage our roads – mirroring what already happens throughout Europe, according to Bishop Fleming.
Mr Lee added: "The new Chancellor can take measures to make a real difference to Britain's business environment. His predecessor attacked entrepreneurs with assaults on pensions, dividends and employment taxes, which were counterproductive. More than ever, we need entrepreneurs who can drive the economy forward; we need growth, growth, growth."
Optimism among the West of England's SMEs has recovered since the shock of the Brexit vote, according to the latest Enterprise Index from accountants Smith & Williamson.
But it also shows a drop in confidence in the government support for private enterprise – a fall of five percentage points to 54%, the lowest since 2014.
Mike Lea, pictured right, managing partner of Smith & Williamson's 200-strong Bristol office, said: "As we move into the Autumn Statement, it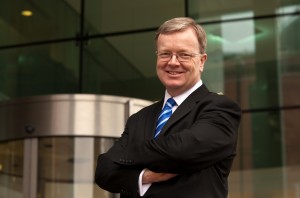 would be good to see the Conservative government show strong support for the entrepreneurial community, not least of all because of the fresh wave of uncertainty hitting many businesses following Donald Trump's election as US President."
He also said the Chancellor had the opportunity to reverse the ongoing trend of increasing the tax code – and save some paper.
"We think the Chancellor should go for a truly green Autumn Statement – save paper and don't increase the tax code. Individuals and businesses need a clear picture of where the tax system is going, not another period of jumping back and forth," he added.
"Much complexity has arisen from governments making ad hoc changes, without adequate consultation, to try and deal with political whims. These changes have then, due to not being properly targeted or failing to receive adequate consultation, had unintended consequences and needed further alterations or have given rise to significant administrative burdens."
He said much was made of the UK tax code having doubled in size during Gordon Brown's 10 years as Chancellor. However, the code nearly doubled again during George Osborne's six years.
Meanwhile, research from Lloyds Bank Commercial Banking found 48% of the South West's SMEs put cutting corporation tax at the top of their wish list for the Autumn Statement.
Slightly fewer – 40% – said slashing red tape for business should be the top priority to support businesses in the region, with the third biggest priority being higher investment in infrastructure and transport to support local supply chains. This was cited by 35% of firms.
Lloyds Bank Commercial Banking regional director David Beaumont, pictured left, said: "Despite moves by the Government, red tape is clearly still a burden for SMEs in South West.
"They are calling on the Government to further invest in infrastructure and transport to open up new growth opportunities and help firms access talent and tap into new markets.
"The Government's renewed commitment to big infrastructure projects like Hinkley Point C is a positive step that will help connect the UK and create new supply chain opportunities.
"However, it is clear that firms are calling for the Government to do more to give them the confidence to invest for the long-term."
Other measures sought by the region's firms also include more support for firms trading overseas (33%), higher incentives to attract foreign investment (32%), improved broadband (24%), better support for tackling fraud (20%) and help with sourcing local staff (18%).
Bath Business News will have full coverage of the Autumn Statement live on its website on Wednesday followed by reaction from regional business figures and experts.