Bath Spa University's research and innovation hub, The Studio in Bath, has for the second year running launched a fund to help creative tech micro-businesses, freelancers and third sector organisations recover from the effects of the pandemic.
The £25,000 fund, which is open to businesses, organisations and individuals based in Bath & North East Somerset (B&NES) will be split into grants ranging from £1,000 and £5,000.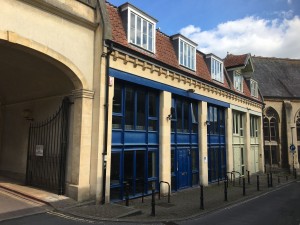 Supported by the university's Centre for Cultural and Creative Industries (CCCI), the fund's key areas of focus are inclusion, environmental sustainability and innovation.
These link with the recovery ambitions of the West of England Combined Authority (WECA), which includes B&NES. All proposals will need to focus on at least one of these areas.
The Studio's academic lead Prof Kate Pullinger, pictured, who is also director of CCCI, said: "Freelancers and micro-businesses within the creative industries sector continue to be negatively impacted by the pandemic.
"To help support the ongoing recovery of the sector in B&NES, The Studio is looking to fund creative technology projects that explore a specific area of research or help stimulate business growth."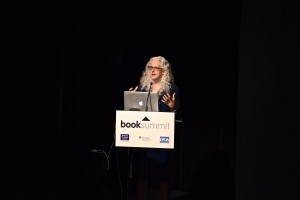 Projects can be either research-based or business-led. Examples of this include – but are not limited to – creating a research paper, a prototype or product, a business plan, a marketing strategy, or profile-raising activity.
The fund will be split into five grants of between £1,000 and £2,000, and four or five grants of between £2,000 and £5,000.
To find out more about the fund click here. Proposals need to be submitted by 5pm on Monday, March 21.
The Studio in Bath, pictured, top, in Palace Yard Mews, provides a space for local micro-businesses, Bath Spa University students, academics, and graduates to work on projects and ideas which focus on creativity and technology.
It is also a venue to share learning through regular workshops, events and activities which are open to the wider community. For further information, visit: thestudioinbath.co.uk