An innovative Bath firm co-founded by former Bath and England rugby player Lee Mears is bringing together physicians, elite athletes and academics to build pioneering software helping people thrive.
T-Cup offers personalised support through technology and experts which is designed to help individuals find the right blend between health, happiness and success – using these three building blocks to improve and measure personal performance.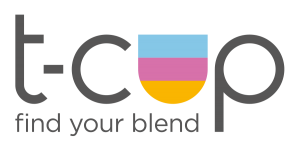 Organisations can use a customisable staff questionnaire to gain easily managed data that will identify wellbeing trends and offer support to those who need it.
Using a self-reflective app, individuals can check in on their wellbeing daily while organisations are encouraged to better understand the wellbeing of their colleagues and support them to reflect, track and act on their personal blend of insights.
T-Cup was founded early last year by tech entrepreneur Edwyn van Rooyen, who has previously set up and run a number of very successful organisations, along with former Bath, England and British & Irish Lions hooker Lee Mears, pictured, and prominent leadership coach Dr Alistair Turner.
Edwyn applied for the fully-funded support available through the Digital Innovation Business Acceleration Hub (DBAH) to provide business consultancy to help identify strategic growth plans for the business.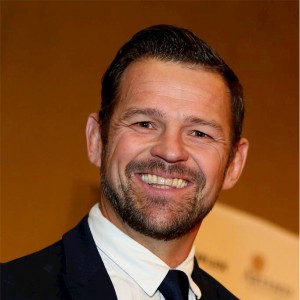 The DBAH is a programme funded through the ERDF to provide bespoke, sector specific business support for start-ups and SMEs. Launched in 2018, it aims to support 120 companies a year working on new technologies in the health, well-being and creative media sectors across the West of England.
It was set up by the University of Bath in connection with SETsquared, the world's number one university business accelerator – which is backed by the University of Bath – and is part-funded by finance secured through the European Regional Development Fund.
Edwyn, pictured below, said T-Cup was launched to help millions thrive by finding and understanding their own unique blend of health, happinss and success.
"I founded T-Cup in response to my own search for health, happiness and success following the successful sale of my previous business, which surprisingly left me feeling flat and lacking in direction.
"In building the business, I have been supported by academics from Bath and Loughborough universities, elite athletes and organisational experts.
"With Lee Mears and Dr Alistair Turner, we have built a unique platform that helps individuals and organisations to take their wellbeing into their own hands, while improving productivity, performance and job satisfaction at the same time.
"We live in a rapidly changing world, wherein just a few short months there has been a seismic shift from office to home, resulting in employees having to take more responsibility for themselves. As a result, sustainability and wellbeing have become critical issues in the performance and future success of businesses.
"Our passion is to help people and businesses take responsibility for their own blend of wellbeing and to act on it so that they, and their businesses, thrive."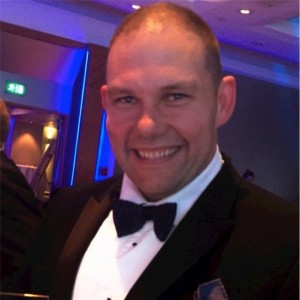 T-Cup works with a team of highly-motivated individuals from a diverse range of professions – from doctors and physiotherapists to professors and coaches.
It has already worked with councils, charities and elite sports teams to help them better understand the insights and wellbeing trends of their employees and so feel better placed to support them.
Edwyn added: "We are in the process of signing up several more large companies in the UK and abroad, and hope to have 5m users within the next five years."