Last week Bath Business News revealed how the area's top law firms and their highly performing individuals were celebrating their inclusion in the UK's most-respected legal directory in practice areas spanning corporate and commercial, employment and dispute resolution.
Here we continue our coverage by looking at how they performed in areas such as family law, commercial property and education, according to the Legal 500, the leading annual guide to law firms and solicitors in the UK.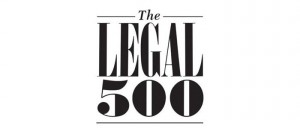 Royds Withy King and Thrings are rated in the fourth tier of South West firms for IT and telecoms, with the Legal 500 saying Thrings is known for advising start-ups and medium-sized technology companies on contractual issues, negotiations and disputes. Its group is led by IT procurement project expert Kate Westbrook.
Royds Withy King's technology practice includes commercial, data privacy and IP law experts. Led by Dan Meadon-Bower, pictured, it includes drone law expert Philip Banks-Welsh.
Royds Withy King is ranked among the tier one firms for family law with its lawyers Katherine Lauder and Rebecca Stevens named as next-generation partners.
Stone King and Thrings are joined in the third tier by Nash & Co and Sharp Family Law while Goughs is in the fourth tier.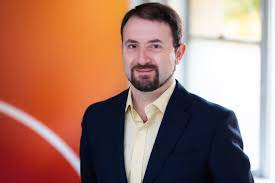 According to the Legal 500, Royds Withy King offers its clients dedicated family law support, focusing on financial relief, and public and private children law work. It says the firm is particularly well regarded for the latter aspect, with Bath-based co-head Richard Ellis regularly chosen to represent guardians in children in care proceedings.
The firm also offers matrimonial disputes advice and representation, often for high-value clients. Co-head Maria Mulroe focuses on this area, with a speciality practice advising on Spanish cross-border matters. The well-regarded Rebecca Stevens is regarded as 'a market leader in public law Children Act work', while Katherine Lauder, who leads the children law practice in Bath, is praised for her 'deep sense of compassion and understanding'.
Bath-based Nash & Co offers expertise on matters including matrimonial finance and private children's law work. The team is well known for work in domestic abuse cases involving children, according to the Legal 500. Helen Bull heads the work on public children's law while Eleanor Barber focuses on collaborative solutions to complex financial disputes and domestic abuse cases.
Bath-based Sharp Family Law is 'a niche and boutique firm offering very good service' - and is able to advise on the full array of family law matters to its clients, with an emphasis on process-based approaches such as mediation, collaborative law and constructive negotiation. Victoria Barnett is praised for 'engendering the trust of her clients through her attentiveness and compassion'.
Stone King's family team is 'friendly, approachable and professional'with a broad family practice with particular skills in litigation and alternative dispute resolution. Its primary work includes financial remedy, cohabitation and private children's law cases. Tracey Smith leads the team and focuses on high-value matrimonial matters while Caroline Fell and Meg Moss are also notable for their work in mediation and pre-nuptial agreements.
Thrings' family law team is well regarded for its expertise within the farming and landed estates community. It advises on divorce, pre and post-nuptial agreements, and other asset protection services with an eye for the complexity that farming and other landowning assets bring to a case. Fiona Kellow, pictured, and Matthew Kellow respectively head the private client and family law practices.
Goughs Solicitors, which has seven offices across Wiltshire, including in Trowbridge, Melksham and Chippenham, acts on matters concerning matrimonial finance, private children's law, cohabitation law, coercive control cases and pensions on divorce. Matthew Drew heads the team from Corsham, handling the firm's international matters and specialising in cases involving armed service members.
Stone King, Royds Withy King and Thrings are all in tier three for personal tax, Trusts and probate with Goughs and Mogers Drewett in the fourth.
The rivate client team at Royds Withy King has key experience in estate planning, trust and probate disputes, trust work, capacity matters and elder law matters. Edward Vidnes co-heads the team from its Bath office, focusing his work with clients with significant brain injuries. The 'exceptionally approachable' Mandy Casavant leads its Swindon-based team.
Stone King offers a wide set of private wealth services for clients, who range from high-value families to more vulnerable clients. Alison Allen heads the overall private client sphere, while Daniel Harris and Kathryn Layzell head up more specialised subteams. Harris focuses on international work as well as charity legacy work, while Layzell primarily focuses on trusts and estates. The team has a growing practice focusing on elder care services.
Leveraging its specialist areas of experience, the private wealth team at Thrings provides bespoke advice to its agricultural, landed estate and international client base. It has a solid strength in providing tax advice, specialising in succession planning cross-border tax matters, and family investment trusts, according to Legal 500. Michael Westbrook heads the practice, focusing on advising farming and landowning clients on matters including diversification and strategic land advice.
The team at Goughs offers a full range of private client services, emphasising its strength in private wealth matters. Emma Taylor and Phillip Bolton lead the team from Devizes and Corsham respectively. Taylor focuses on complex estate planning and administration while Bolton focuses on private wealth.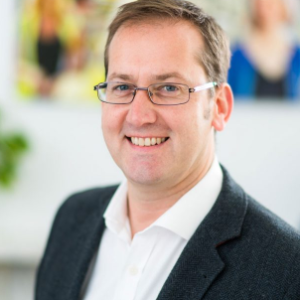 Mogers Drewett delivers a 'comprehensive and cost-effective service' including estate administration, wealth planning, elder law and powers of attorney, trusts, and bespoke business planning. The team is known for its work for rural and agricultural clients. Practice head David Hill, pictured, focuses on cases involving complex estates with cross-border elements.
Stone King is in the top tier for education with Helen Tucker named as a leading individual
The Legal 500 says its team is regularly instructed by state funded and independent schools as well as higher education institutions and Church of England schools. It covers the full gamut of employment, property, commercial, corporate and education matters. The group also guides its clients in their Covid-19 responses with webinars and a dedicated website.
Its key clients include Wellsway Multi Academy Trust, Oldfield School, St Gregory's Catholic College and St Brendan's Sixth Form College. Highlight during the year included advising King Edward VI Academy Trust on a range of Centre Assessed Grades (CAGs) in the 2020 summer examination process dispute but in particular shutting down a threatened Judicial Review application against the Trust based on discrimination over CAGs. It also defended Christ the King College against a claim for around £8m.
Thrings, Goughs and Stone King share tier-three billing for commercial property in Gloucestershire, Somerset and Wiltshire, with Stone King's Joanne Barton named as a next-generation partner.
Goughs, whose key clients include Redcliffe Homes and Stonewood Homes, provides
'
a first-rate service
'
to landed estates, sports clubs, SMEs, banks, lenders and commercial property portfolio holders. The team has experience in landlord and tenant matters, disposals, acquisitions and property finance work. Gemma Sumsion is also a key contact for property investment portfolio clients. She leads the practice with Andrew Given who specialises in land acquisitions.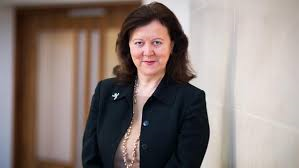 Stone King is praised for its 'efficiency of work'; the offering encompasses sales, acquisitions, leases, landlord and tenant work and dispute resolution. The group has particularly strong expertise in the education and charity sectors, and also supports its corporate team on a regular basis. Caroline Taylor, pictured, who leads the practice, has know-how in transactions and contracts. Hugh Pearce covers construction contracting and planning. Joanne Burton is a key contact for education clients.
Thrings works on secured lending, residential development and investment property matters. The key contacts are Ben Jones and litigator Gemma Featonby.
Royds Withy King and Thrings appear in tier three for construction work across the South West.
Led by the 'excellent advocate and advisor' Andrew Ash, the team at Royds Withy King covers contentious and non-contentious construction matters. It acts for contractors and sub-contractors; developers and employers; and consultants.
Thrings handles a range of contentious and non-contentious construction matters; it acts for clients from the infrastructure, in particular telecommunication and water industry, retail and leisure, and residential development space. The team, which is led by Natalia Sokolov, also has experience in secured lending and development finance. Steve McCombe handles disputes relating to office buildings, power stations and railway stations, among others.
Clients include Bristol Water, TrueSpeed Communications and Anthony Best Dynamics, which it advised on a project involving its second purpose-built manufacturing facility for the automotive testing in Wiltshire.
Thrings is in tier three for environment, where the firm is noted for its 'excellent expertise in planning and environmental work'. Instructed by landowners and businesses, the group acts in contentious and non-contentious matters, in particular in the energy, waste and rural and agricultural sector. Practice head Alex Madden is well versed in agricultural development and renewables. Rosalyn Trotman has experience in urban planning.
Thrings is in tier four for planning, where its core focus is on the agriculture and development sectors, where it advises regional house builders, developers, registered providers and promoters. The team has experience in consents, planning strategies, Community Infrastructure Levy and due diligence. Alex Madden is also well versed in the retail and leisure, waste planning and renewables sectors. He jointly leads the practice with Rosalyn Trotman, who combines planning and construction law expertise.
It successfully defended Withers Fruit Farm in a judicial review to enable the development of 11 blocks of polytunnels on 37 hectares of farmland and advised Newland Homes on CIL, vacant building credit, and infrastructure agreements for the development of a brownfield site for 77 new homes including retention of listed building in North Somerset.
Stone King joins Thrings in property litigation tier four.
Stone King is 'particularly good at property issues for charities' says the Legal 500. The firm further has a core focus on the education sector. Under the lead of Tony Pidgeon, the team handles dilapidations claims, forfeiture, possession of land and trespasser claims.
Thrings is instructed to handle disputes between corporate occupiers, commercial landlords and tenants as well as long leasehold enfranchisement and rent renewal matters, often in relation to office buildings. Michael Tatters is the contact person after Warren Reid left for Ashfords in May last year.