Bath-based media group Future today further strengthened its presence in the US consumer electronics publishing market with another multi-million dollar acquisition.
The group snapped up global digital publisher MoNa Mobile Nations for $55m (£41.5m) in cash and $5m paid for by issuing new shares.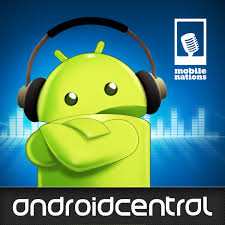 The deal – which follows last year's £100m takeover of the business-to-consumer arm of leading US publisher Purch – gives Future a strong foothold in the US tech consumer market.
Mobile Nations, whose key brands include Android Central, iMore, Windows Central and Thrifter, combines content, community and commerce to deliver what Future described as "shopping enablement solutions".
The brands have a monthly audience of more than 40m technology enthusiasts and support consumers in making better-informed buying decisions for personal electronics.
Future said there was a "clear, strategic fit" to the acquisition – the latest in a raft of deals that have brought new titles to the group and enabled it to enter new markets, including events and eCommerce.
It said the takeover of Mobile Nations supported its strategy of seeking leadership in niche specialist markets while bringing complementary brands to its portfolio and further diversifying and strengthening its presence in US.
There were also a strong existing commercial relationship through a longstanding partnership with Purch as well as significant further opportunities available through sharing of best practice
Last year Mobile Nations achieved revenue of $16.4m and earnings of $8.2million – up 31% and 52% on the previous year.
The acquisition is expected to be earnings enhancing in the current financial year and "materially earnings enhancing" in the first full year following completion, Future said.
The move pushed Future's shares up by more than 11% on the London Stock Exchange this morning, reaching a record 762p. The shares had already risen last week on an upbeat trading outlook from directors.
Future CEO Zillah Byng-Thorne, who has spearheaded the group's transformation over the past five years, said: "This acquisition will further strengthen our market leading position in technology and extend our growing presence in the US.
"Mobile Nations' consumer electronics brands, which combine content, community and commerce to deliver shopping enablement solutions, are highly complementary to our existing portfolio.
"We already have an established commercial relationship with Mobile Nations through its longstanding partnership with Purch, which we acquired in September 2018. The addition of Mobile Nations' brands will deepen our presence and expand our opportunities to monetise our significant US online audience.
"We have identified a number of areas where we can share best practice as we continue to leverage our specialist media platform and diversify our revenue streams, both geographically and across our product offering."
The Purch deal added popular US tech and science platforms such as Tom's Guide, Tom's Hardware, Space.com and Live Science to Future's burgeoning portfolio.
Future also last year bought US-based information and events business Newbay Media, the publisher behind Music Week magazine, for £9.7m.
The Mobile Nations' deal includes rurther variable deferred consideration up to total value of $60m, subject to certain financial targets based on the year ending March 31, 2020.