West firms working in sectors spanning advanced materials, biosciences and communications technology are being urged to apply for new funding from the Technology Strategy Board (TSB).
The £8m investment is aimed at stimulating innovation and building on recent technological breakthroughs. Proposals must be collaborative, involve more than one organisation and at least one of the project partners needs to be a small or medium-sized company.
The scheme has been welcomed by the Bristol and Bath Science Park, which is encouraging Bristol and Bath businesses to apply.
The park's chief executive Bonnie Dean said: "This campaign is a very positive step. It recognises the existing strength of these technologies in industry and also the commercial risk of experimenting with new applications and new markets.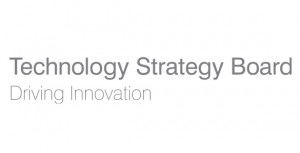 "The funding match and the requirement to collaborate specified in the scheme are good ways to reduce this risk and create new networks and potentially new supply chains.
"It presents good opportunities for businesses in the region as it is targeted at a number of Bristol and Bath's key sectors so we would urge SMEs to apply if they have a relevant collaborative project."
Between £250,000 and £500,000 will be awarded to each project and businesses can claim up to 50% of the funding for their project costs, or 60% for small businesses.
All projects must contain a significant and identifiable element of technological innovation and risk and ideally could have applications in a range of markets.
The two-stage competition opens for applicants on August 19 with a deadline for completed expressions of interest on October 2.
The 59-acre (24-hectare) Bristol & Bath Science Park site at Emersons Green, north Bristol, has become established as the region's key for science and technology businesses, connecting entrepreneurs, fledgling businesses and established brands with vital investors, academia and design. Its key stakeholders are the universities of Bath, Bristol and the West of England (UWE).