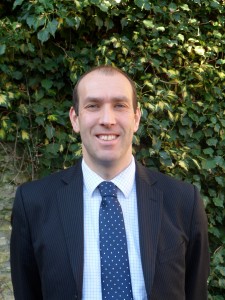 Former president of the West of England Society of Chartered Accountants, Tim Lerwill (pictured), has joined accountants and financial planners Old Mill as director of corporate business services.
A maths graduate who qualified as a charted accountant in 1999, Tim, 38, started his career at HW Fisher in London, and also worked at KPMG in Bristol before joining Richardson Groves – which merged with Baker Tilly in 2011 – eight years ago, where he made partner.
Tim specialises in helping and assisting small and medium-sized businesses, particularly in the creative and technology industries, along with charity and professional practices.
He says he is looking forward to starting his new role at the firm, which has five offices including Melksham and Shepton Mallet.
"Old Mill is a very strong West Country accountant and business advisers with the depth of services to really help small and medium-sized businesses succeed, so I feel this is a great opportunity for me to develop my work as a 'business champion' helping clients achieve their aims and ambitions," said Tim.
Old Mill's head of corporate services Andrew Moore added: "Tim's skills and knowledge as a business advisor and extensive audit and regulated client experience will greatly complement our corporate offering in the region, while his open and honest approach, fits in perfectly with Old Mill's client-driven philosophy."
In his spare time Tim writes children's books – a sideline he feels means he understands what it is to follow a passion and have the determination to create something new and exciting.