Bath advanced analytics firm Actual Experience has landed its first contract since refocusing on helping businesses introduce new ways of working ushered in by the pandemic.
The multi-year contract, with the UK arm of an unnamed global energy supplier, follows a successful business impact assessment (BIA) project completed by Actual Experience earlier this year in collaboration with one of its channel partners.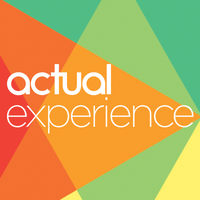 The BIA had identified a number of significant operational and financial benefits for the customer.
Under the terms of the new continuous improvement (CI) contract, Actual Experience will identify further potential operational inefficiencies at the business, as well as gaps in its ESG (environmental, social and corporate governance), diversity and inclusion policies and recommend any improvements.
Actual Experience said in a statement to the London Stock Exchange: "This project is expected to deliver significant actionable data to the customer as it shifts its focus to hybrid working following the pandemic and will demonstrate the value of our new professional services offering to other large enterprises."
It also said the contract win provided it with a potential opportunity to execute on its 'land and expand' business model, under which the initial revenue stream will expand if the customer adds more employees to the service.
Actual Experience was founded 11 years ago following a decade of cutting-edge research at Queen Mary University of London and later relocated to Bath.
It raised £10m from a share placing in January to accelerate the roll-out of its software for Business Impact Assessment (BIA) projects.
The CI contract win is the first of a number of direct sales and channel partner sales opportunities that the company is currently targeting.
It said the total addressable market of employees in its sales pipeline had grown from 4m to more than 10m since the fundraising in January.
Actual Experience CEO Dave Page said: "This contract win is a significant milestone for Actual Experience. It follows our pivot to professional services and is validation of our new business strategy.
"With further opportunities in the pipeline, we look forward to updating the market with news on our progress in the coming months."