The world's biggest air industry get-together – the bi-annual Paris Air Show – has got underway with Airbus landing the first blows in the time-honoured dog fight for aircraft sales.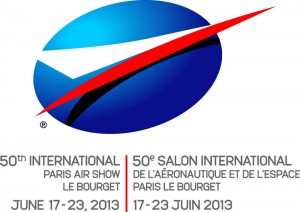 But as the week-long show progresses it could be Boeing, European-owned Airbus's US rival, that emerges triumphant in the battle for orders, analysts believe.
The two global giants – which between them dominant the market for 100-plus seat civil aircraft – are expected to sign hundreds of orders this week, many of them the firming up of already-announced intentions to buy.
Airbus clocked up more than 700 orders at Paris two years ago – the show alternates with the Farnborough Air Show – but analysts are expecting lower numbers this time.
However, Airbus chief executive Tom Enders said last week in a pre-show briefing that he hoped airlines would sign contracts for firm orders and options for 'hundreds' of aircraft.
Airbus came out top on the first day yesterday in the traditional tit-for-tat battles that mark air show season.
It landed a mammoth provisional order for 20 A380 double-decker superjumbos with aircraft financing group Doric at a catalogue price of about £5bn.
It also said US aircraft leasing group ILFC had ordered an extra 50 of its new yet-to-fly A320neo (new engine option) airliners at a catalogue price of £3.18bn.
And German airline Lufthansa said it had firmed up an order, previously announced in March, for 100 medium-range Airbus A320 aircraft worth £8.5bn at list prices.
Boeing announced several orders for its next-generation 787 Dreamliner, its new 737 MAX and its existing long-haul 777 plane.
Boeing is playing down expectations of a large haul at Paris this time.
Both Boeing and Airbus are using the show to take the fight for sales into the long-haul market. Airbus's new A350 took to the skies for the first time last Friday and is likely to perform a fly-by at the show this Friday for French President Francois Hollande.
The aircraft has significant input from the West's aerospace industry – with its wings, landing gear and fuel system designed by Airbus engineering at its giant Filton plant. Parts of these wings made from innovative low-weight composite material are made by engineering group GKN at its plant at Severnside.
The A350, which clocked up 163 firm orders before it had even flown, could find itself competing with a new 'stretched' version of Boeing's 787 Dreamliner.
The US giant has not yet signed off the project but five or six airlines, including Singapore and United, are understood to have said they might consider buying it.
Some industry watchers were forecasting that Boeing will officially announce the new aircraft today with orders for up to 100 from these buyers, some of them converted from smaller planes.
Bruno Goutard, sector economist at credit insurer Euler Hermes, told Reuters: "People are focusing on long-haul aircraft this year. It is a crucial segment and a fundamental one for the profitability of both constructors."
Boeing is forecasting the mid-sized twin-engined market, which includes the Dreamliner, will be worth $1 trillion over the next 20 years. Much of this will be in Asia – the world's fastest-growing region for air travel.
Meanwhile, the military aerospace sector is likely to have an unusually quiet show. Several major US defence groups are not attending and there are likely to be few announcements.
Airbus's A400M, whose wings are made at Filton, will perform a flying demonstration – but there are likely to be few buyers in the audience due to defence budget cuts across the globe.