West firms will be able to learn about commercial opportunities in one of the world's fastest-growing economies when the British Ambassador to South Korea visits the region next week.
Scott Wightman will be joined by CEO of the British Chamber of Commerce in Korea, David Lee, at the free event staged by UK Trade and Investment (UKTI) South West at Leigh Court, near Bristol, on September 2.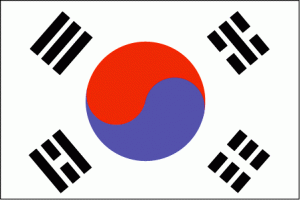 The demand for UK goods in South Korea, the world's 12th largest economy, has risen by more than 200% over the past 10 years, reaching a their largest level last year. The country, known for its leading-edge technology, made the single largest contribution to UK goods export growth in 2012.
UK companies are in an excellent position to win more sales as a new EU-South Korea Free Trade Agreement moves toward full implementation, according to UKTI.
Mr Wightman and Mr Lee will be available to provide advice on a one-to-one basis during their visit to help West businesses assess their chances of success in a market with a 50m-strong population that is highly-educated, wealthy, savvy and out to buy the best.
Over the next five years the South Korean economy is set to make the 10th-largest contribution to world growth – as much as the UK and more than France or Italy. The country's economy grew by 3.6% in 2011, the fastest in the OECD (Organisation for Economic Co-operation and Development).
Delegates at the event, which runs from 10.30am to 3pm, will also be able to find out how UKTI can provide support to identify new business opportunities, arrange meetings with key business contacts, carry out detailed market analysis and find potential agents, distributors and partners.
Ambassador Wightman, pictured, who is based in the South Korean capital Seoul, said: "South Korea is one of the fastest-growing and most-exciting markets in the world, and there has never been a better time for companies to do business there. The recent Free Trade Agreement has resulted in the vast majority of tariffs being removed.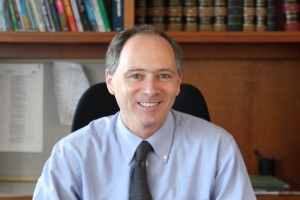 "UK exports have doubled since 2011 and opportunities exist across all sectors from advanced technology through food and drink to legal services and marine. British quality is very much in demand and I am keen to help the region's companies understand the opportunities for them in Korea right now."
He singled out the marine sector as an example of the opportunities in the country.
"While at an early stage of growth, the Korean leisure marine industry is currently experiencing rapid development, which could lead to significant potential for firms in the UK," he said.
"Koreans have tended to take their leisure time and hobbies very seriously and this, of course, means a commitment to purchasing the best goods and products. With over 2,000 km of coastline the environment is there for this industry to prosper."
UKTI regional director Russell Jones said: "It's a real coup for local businesses to have an ambassador on their doorstep who is able to offer specific one-to-one advice.
"With the South Korean economy expected to be one of the largest contributors to world growth over the next five years it's a market that local companies need to know about, and this event provides the ideal opportunity to find out more."
The free event is part of a three-city tour by the ambassador in September. To book go to http://www.businesswest.co.uk/events/2014/09/02/opportunity-korea-meet-the-experts
For more details on support provided by UKTI in the South West call 0845 60 60 969 or email enquiries@uktisouthwest.org.uk.