Bath-based boutique investment house Apollo Multi Asset Management is aiming to expand nearly five-fold after merging with a rival.
Apollo has combined with Surrey-based Total Wealth Management (TWP) to create a full-service wealth proposition with £450m of assets under management. The merged firm now has ambitions to grow its managed asset portfolio to £2bn.
As part of the merger financial services heavyweight Kevin Ronaldson has joined the board as chairman.
Mr Ronaldson's career spans senior positions at insurance giants Allied Dunbar and Zurich Life. He left the Zurich Life in 2005 to co-found Intrinsic Financial Services, raising £25m to create what was the largest UK financial services network with 150 employees and 1,800 advisers.
After serving as its chief executive and then deputy chairman, he left in 2012 to set up Bellpenny with £30m of funding to play a lead role in the consolidation of the IFA (independent financial advisor) market following the introduction of the Retail Distribution Review (RDR) in 2012, which aimed to make the market more transparent.
Bath-headquartered law firm Royds Withy King advised Apollo on the deal. Apollo, which is led by Steve Brann, Craig Wetton and Ian Willings, provides both fund and discretionary fund management.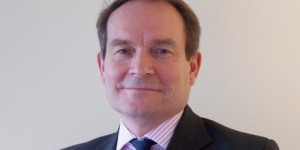 The combined firm, which creates a full-service wealth proposition, has been branded Apollo MAM Group. Its principal offices will be in Bath and Reigate, Surrey.
Under the deal, Apollo and TWP's business units of asset management and wealth management will remain separate but will benefit from sharing technology, back office and operational capabilities.
Apollo chief investment officer Steve Brann said: "We have known [TWP chief executive] Simon [Youlton] and his team for many years and this is the natural next step in an enduring professional partnership built on mutual trust and client opportunity.
'We have a long-term vision to develop a fully integrated wealth management business for the modern, post-RDR world with the client at the centre and front of everything that we do, combined with excellence in investment management and a fantastic team at our heart."
Simon Youlton added: "For our clients, our team and me personally this merger is a progressive step built on years of trust and credibility achieved throughout a professional working relationship with Apollo spanning more than a decade.
"Together we are able to offer our clients many additional services in an efficient and streamlined way through leveraging our combined capabilities."
Kevin Ronaldson, pictured above, said he had watched the growth of both companies from afar over several years and was delighted to now chair the new group and help lead their ambitious plans for the future.
"I expect them to set an industry benchmark for professional advice and client service combined with investment insight and support. I am clear that we are on a very exciting journey," he said.
Royds Withy King corporate lawyers James Worrall, Katharine Mortimer and Edward Chapman advised long-standing client Apollo on the deal.
James Worrall, pictured right, a corporate partner in Royds Withy King's financial services sector team, said: "As a long-standing client of our financial services team, it was great to work with Apollo again and to have the opportunity to get to know the senior team at TWP.
"Apollo and TWP have worked together for many years and make an impressive combination.
"This merger is characteristic of the growing consolidation within the financial services sector and provides Apollo and TWP with a robust platform from which to put their significant growth plans into action and we wish them every success.
"Our financial services team has been involved in a number of similar transactions and like other subsets of the professional services industries, we believe this will continue through 2019 and beyond."