Quartet, the community foundation covering Bath and the West of England, has launched its annual Surviving Winter appeal with a warning that this year it will be needed more than ever.
With many households already struggling to make ends meet, sharply rising fuel and food prices rise and a squeeze on incomes means they could be faced with the stark choice of heating or eating, while the long, dark evenings can make people feel even more isolated and alone.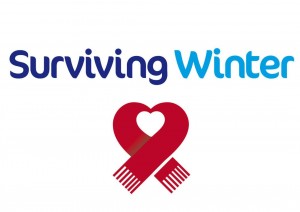 The result will be a very difficult Christmas for many families and individuals, said Quartet, and additional pressures on the small local charities and groups that help them.
Last winter the appeal raised more than £16,000 for local projects to tackle fuel poverty and isolation.
This year it is expanding the appeal to benefit even more people, including struggling families as well as the many thousands of older people in need.
The money raised through this year's Surviving Winter appeal will enable Quartet to direct grants to local charities that are addressing fuel poverty, isolation and financial pressures at this time of year.
Over the past 10 years the appeal has awarded grants to more than 90 West of England community projects.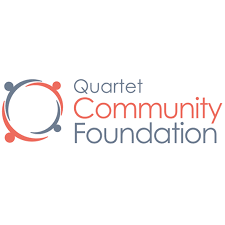 Quartet is calling on individuals who feel they can afford it to donate their Winter Fuel Payment or to make a financial contribution.
One grant from last year's Surviving Winter appeal went to Bristol-based national charity the Centre for Sustainable Energy (CSE), which used it to support elderly residents who were struggling with winter bills and expenses.
Many found their financial situation meant they often had to choose between heating or eating.
CSE offered a combination of grants and advice on how to save energy as well as helping them claim financial assistance such as the warm home discount, water bill discount, or benefit increase.
Among those to benefit from the scheme was 70-year-old Mr O, who was suffering with cancer and living on a very limited budget.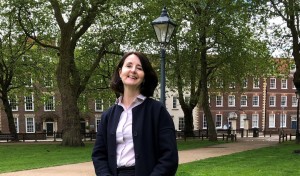 He was referred to CSE by the local food bank after they discovered he couldn't afford to eat the healthy diet recommended by his doctor and heat every room in his house.
CSE not only helped him increase his income but also save money by lowering his energy bills.
Quartet Community Foundation CEO Suzanne Rolt, pictured, said: "It's so often those with the least who bear the brunt of these crises.
"This could be working families who were just about keeping their heads above water before the fuel price hike came along and now have to choose between food or heating; or older people coping with health issues who always struggle to heat their homes as temperatures start to drop.
"Over the past 18 months we've seen just how effective local organisations can be in responding at speed to a major crisis, offering support to the people we live alongside.
"We plan to work hand in hand with the fantastic local charities, community groups and voluntary organisations across Bath & North East Somerset, Bristol, North Somerset and South Gloucestershire to provide vital support in our communities."
Donate to the Surviving Winter appeal here
Since it was set up in 1987 Quartet has awarded more than £60m to projects across the West of England.
Its grant-making supports a network of charitable organisations providing services and projects across the region and is aimed at those facing disadvantage in our local communities, to give as many people as possible the chance to fulfil their potential.