Chancellor Jeremy Hunt has presented his Autumn Statement.
The main points were: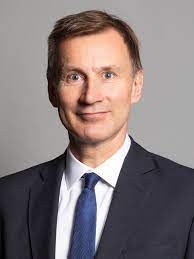 Chancellor said priorities were stability, growth and public services and high inflation is the enemy.
But he confirmed UK was in recession.
GDP is forecast to shrink by 1.4% next year, before returning to growth in 2024.
Top rate of tax will be lowered from £150,000 to £125,140.
Pensions triple lock to be maintained.
National living wage to be increased by 9.7% next year.
Unemployment is forecast to rise from 3.6% today, to 4.9% in 2024, before falling to 4.1%.
Electric vehicles will no longer be exempt from vehicle excise duty from April 2025.
Energy windfall tax to be extended to all electricity generators and expanded from 25% to 35%, raising £14bn.
Public spending to grow slower than the economy over the next three years.
Revaluation of properties for business rates to go ahead with compensation for firms to soften the blow. Two thirds of properties will not pay any more.
Government remains committed to keeping defence spending at 2% of GDP.
New nuclear power plant at Sizewell C to provide up to 7% of the UK's total electricity needs.
Target of reducing energy usage by 15% through energy efficiency.
No cut to capital investment.
Increase in research and development budget to £20bn by 2024-25.
Investment zones will now focus on "leveraging our research strengths by being centred on universities".
EU regulations in digital, life sciences, green industries, financial services and advanced manufacturing to be reviewed by government's chief scientific adviser Sir Patrick Vallance.
Import tariffs to be removed on more than 100 goods used by UK businesses.