Bath Spa University MA Creative Writing lecturer Dr Joanna Nadin is celebrating after the TV series based on her book Joe All Alone won a prestigious BAFTA Children's Award.
The book follows the life of Joe Holt, a 13-year-old who is left alone at home after his mum suddenly decides to fly to Spain with her boyfriend Dean. What begins as an adventure for Joe unfolds into a dark story of desperate measures as his money runs out and Dean's thuggish mates close in.
Joanna, pictured below, said the idea for the book came after she glimpsed a small boy on a street. "His sleeping bag on his back like a nylon snail. From that came pages of notes about a boy called Tom, who eventually turned into Joe," she said.
"Joe became the star of a book, and then a real boy again, who appeared in a TV series, which has now won its very own BAFTA. I'm still reeling from the ridiculousness and brilliance of it and would like to thank all those involved in making this happen."
The adaptation of Joe All Alone, which won the Best Drama category at the British Academy Children's Awards, was produced by Zodiak Kids Studios for CBBC.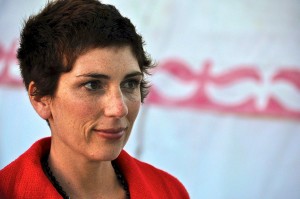 As well as lecturing on the MA Creative Writing course at Bath Spa, Joanna has written more than 70 award-winning books for children and adults, and currently works with Sir Chris Hoy on the Flying Fergus series.
She can often be found conducting literary events and will soon be chairing the Weston Literary Festival event Murder, Mayhem and Mystery – What does it take to design a murder? on February 22, also featuring Bath Spa Creative Writing lecturer CJ Skuse.
Bath Spa University Creative Writing lecturers and authors Prof David Almond and Prof Julia Green and MA Writing for Young People alumni Emma Carroll, Maria Farrer, Gill Lewis and Rowena House were recently nominated for the prestigious Carnegie Medal 2019 – a British literary award that annually recognises one outstanding new book for children or young adults. Rowena's debut novel The Goose Road was also named as one of the Telegraph's best books of 2018.