Bath-headquartered lifestyle and homeware retailer Graham and Green has secured a multi-million pound finance package from Barclays to expand its operations amid spiralling demand.
The firm, which opened its first shop in 1974 in Notting Hill, London, and relocated its head office to Bath in 2016, has used the funding to buy a 100,000 sq ft warehouse on Trowbridge's Canal Road Industrial Estate.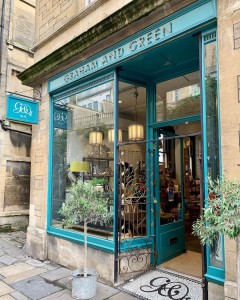 As well as giving the family-owned firm additional storage space for its eclectic range of products, the unit will also help it fulfil increasing sales from both its four stores and its online offering.
Its first shop, which was launched by Antonia Graham, is credited with creating the first 'lifestyle' brand to import exotic homewares from India, Morocco and Europe, including furniture, rugs, crockery and plant pots.
It quickly became synonymous with bohemian furniture, hand-picked homeware and unique gifts, ethically sourced from across the globe.
Today run by Antonia Graham's son Jamie, who joined the business in 1998, it employs more than 100 staff across its stores in Bayswater and Promise Hill in London and a discount warehouse outlet unit on Chippenham's Bumpers Farm business park, as well as its head office above its shop on Walcot Street in Bath's artisan quarter, pictured.
Graham and Green director of finance and company operations Darren Murphy said: "Barclays had always been in contact ever since our headquarters moved down to Bath from London.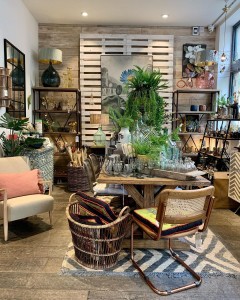 "When looking to finance the purchase of the new warehouse, Barclays was not only the bank that offered the best deal but also gave me reassurance that we would meet what was a very strict deadline by the vendor with the constant contact and communication.
"The new warehouse will give us that additional space to continue to grow our emporium of treasures."
Barclays Bath relationship director Martin Crook added: "Graham and Green has achieved significant success and has built a great reputation with consumers.
"I'm pleased that we can support the firm's strategic plans and provide the facilities for the next chapter of their business growth.
"Barclays is committed to using our industry expertise to support such propositions, which are vital to the local economy and I wish them every success in the future."
The value of Barclays' financial package has not been disclosed.