A University of Bath lecturer is to take part in a major research programme aimed at solving the UK's 'productivity puzzle' – the long-term problem that has blighted the country's economy for decades.
Dr Weixi Liu, pictured, from the university's School of Management, will join the three-year study, part of a £11m research programme funded by the Economic and Social Research Council to find out examine why business productivity in the UK lags behind its major international competitors.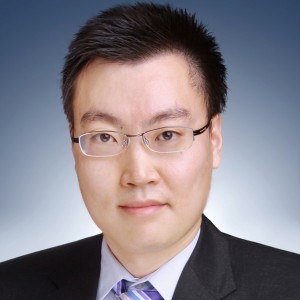 He is among academics from seven UK universities who will take part in seven research projects, each tackling specific aspects of the productivity issue in a bid to help policymakers and businesses to take the steps necessary to improve productivity and raise living standards across the country – even more vital now as the UK economy is again teetering on the edge of recession.
Dr Liu, a member of the School of Management's accounting, finance and law team, will collaborate with researchers on the project titled 'Understanding how constraints on access to finance and under-investment impact on productivity growth in smaller firms'.
It will focus on the difficulties that businesses face in accessing investment capital from banks and other potential investors, and also examine the question of how small businesses can be made ready for investment.
Dr Liu said: "UK productivity is poor by international standards, lagging some of our major international competitors by as much as 20%.
"I am delighted to be part of this important national research programme, which aims to identify the causes of this complex issue and determine how the UK might address the issue."
The projects will fund under-researched topics in relation to improving productivity, including diversity, net zero, mental health, and the green economy.
The academics taking part will also investigate the role of low-quality, insecure jobs on inequality and low productivity, explore the economic effects of diverse teams and workplaces on entrepreneurship and innovation in firms and productivity, build a picture of the problems that small firms face accessing investment capital and increasing their productivity, and investigate how industry can respond to environmental challenges.
Prior to joining University of Bath, Dr Liu was associate professor at Shanghai University of Finance and Economics, and Renmin University of China.
He has also held positions at Exeter Business School and UK Department for Business Innovation and Skills (BIS).
The University of Bath is recognised as one of the UK's leading research universities. Some 87% of its research has been defined as 'world-leading' or 'internationally excellent'.