Bath-based financial services software and consultancy provider Altus is putting its weight behind Great Britain's top bobsleigh crew for the second year running as they enter a busy season.
Altus began sponsoring Team Bobsleigh Brad, which is made up of six world-class athletes and led by Bath-based bobsleigh pilot Bradley Hall, a year ago after being motivated by their enthusiasm and their energy.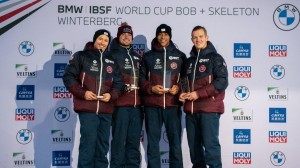 Now the firm, which was acquired by Canadian financial technology company Equisoft in July and employs more than 80 people in Bath, has renewed its support as the team prepare for the International Bobsleigh & Skeleton Federation (IBSF) World Cup and the Beijing Winter Olympics.
The team recently won a silver medal in the two-man bobsleigh test event in Yanqing, putting them in a very strong position to win a medal at the Winter Olympic Games in February.
However, Bradley and his team are having to self-finance their Olympic campaign following UK Sport's decision not to fund British teams for Beijing.
The team kicked off the IBSF World Cup by winning bronze in the two-man and silver in the four-man races in Innsbruck in November, pictured.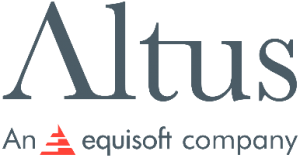 Kevin Okell, one of Altus' founding directors, said: "We have seen Brad and the team go through a very tough year.
"But we are blown away by their unwavering enthusiasm for their sport, their resilience and their determination.
"These are values that resonate very strongly with us as we embark on a new chapter now that Altus is being integrated into Equisoft following our acquisition earlier this year.
"We are excited to follow the team through their campaign and are ready to celebrate their success."
Bradley added: "The financial support we have received from Altus and Equisoft has come at a crucial time as self-funding became the only chance for us to continue to compete.
"After many setbacks our strong performance in the test event in October has bolstered our confidence as a team and we look forward to competing in Beijing next year."
Altus was founded in 2005 with a mission to speed up financial services with superior technology.
It supplies specialist consultancy services and market-leading automation software to over 100 clients in the investment, pensions, general insurance and wealth management sectors.