Investing in a business that helps stop academic fraud across the world has paid off for members of a Bath-based investment club.
The sale of Qualification Check Limited (QCL), a leading provider of global qualification verification services, to US group World Education Services (WES) generated a return of in excess of seven times the initial investment for members the Macaulay Co-Investment Programme.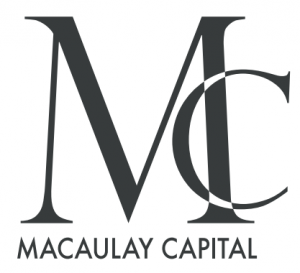 Previously known as Chelverton Investor Club, the programme focusses exclusively on smaller equity investments.
It first invested in London-based QCL in 2017 and supported a follow-on funding round in 2021.
Over the six years that Macaulay has been involved with QCL, the company has been transformed into a truly global company, working with more than 50,000 institutions in 195 countries around the world.
Led by the founder and CEO Ed Hall, its mission is to empower organisations and individuals through trusted global verified credentials.
Macaulay CIO Richard Bucknell, who led the initial investment through to exit, said it had been a pleasure to work with Ed and his team over the past six years.
"The company is unrecognisable from the business that our investors backed in 2017 and I'm proud that we might have played some small part in facilitating the maturing of QCL over the intervening period," he added.
"The relationship with WES has the potential to enhance the business significantly over coming years, and we wish Ed and his colleagues the very best in realising the team's vision for the future."
Ed Hall said: "Macaulay has been a patient and supportive partner with input over the years that has very much helped contribute to making QCL the business it is today, as well as giving us the opportunity to commence the next chapter of our development through the partnership with WES."
New York-headquartered WES is a non-profit social enterprise that supports the educational, economic, and social inclusion of immigrants, refugees and international students.
It has been providing academic credential evaluations for nearly five decades.