The introduction of two Covid Safety Officers to Bath's streets this week has been welcomed by the organisation that brings together hundreds of city centre businesses.
The uniformed offices are working with businesses to ensure they comply with current coronavirus regulations as well as encouraging and advising on social distancing by the public.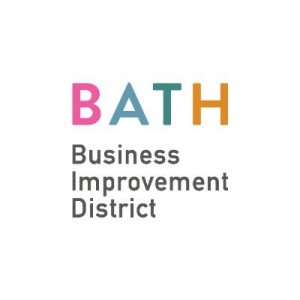 The pair, who are employed by Bath & North East Somerset Council (B&NES), are not able to enforce Covid-19 regulations or have other enforcement powers, which remain the remit of the police and designated local authority compliance and enforcement officers.
The council has been awarded £74,000 government money to fund and train the officers along with expanding its Public Protection Team, which has already been working with businesses to ensure compliance with Covid regulations.
Bath Business Improvement District (BID), which is funded by nearly 700 city centre businesses, believes the introduction of the Covid Safety Officers, who will be in post until next February. will reassure businesses and people.
BID chief executive Allison Herbert, pictured, said: "Having Covid Safety Officers in the city, will offer reassurance to residents, visitors and businesses.
"It is a challenging time for businesses and Bath BID is doing all it can to make sure that our businesses can operate safely. The presence of the officers will act as a reminder to everyone to play their part, socially distance and follow the guidance to keep themselves and others safe."
B&NES council leader Dine Romero added: "The Covid Safety Officers will encourage people to do the right thing when they are visiting the city.
"The aim is to remind and reassure people about the coronavirus guidelines, ensure people are following the 'hands, face, space' guidance in order to stop the spread of the virus.
"The rate of infection has risen rapidly. We have to bring it down and take personal responsibility to prevent the further spread of this disease.
"Having Covid Safety Officers out and about will be a visual and practical reminder to people to follow the guidance. Where people or businesses are not doing the right thing then the Covid Safety Officers can advise or escalate, if necessary, to the police or our Public Protection teams."