Bath Building Society has escaped the economic fallout from the coronavirus pandemic to increase its mortgage lending to record levels while also taking on more savers.
The society, which has more than 20,000 savers and 1,200 mortgage customers, described its financial performance last year as "remarkable" and said, despite unprecedented challenges caused by Covid-19, it outperformed many of its larger rivals.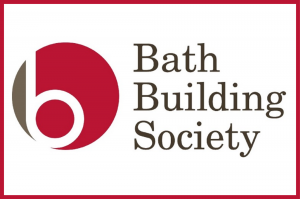 Mortgage 'holidays' introduced at the beginning of the pandemic had little impact on the society. While around 370 requests for payment deferrals were granted by the end of the year the number remaining had reduced to less than 30, it said, with just three "matured payment deferral cases".
While some mortgage lenders had initial concerns that payment deferrals would eventually lead to a large spike in arrears cases, almost all the society's borrowers returned to making their full repayments at the end of their deferral periods and the number of borrowers two or more months in arrears decreased to 11 by year‑end from 15 in 2019.
During 2020 the society expanded its lending by 28.5% to £60.6m, which helped grow its mortgage book by 7.9% to £267.4m despite it discontinuing some of its mortgage products. It also grew its base of funding by 6.4% compared with growth of 1.7% in 2019.
Overall, the society's total assets rose to £353.4, an increase of 6.5% on the previous year.
While pre-tax profits declined by 14.8% to £2.3m – following an 18.5% fall in 2019 – it said this was expected. Reserves rose 4.7% to £40.3m.
Chairman Robert Derry-Evans said: "Many of the larger lenders were absent from the market in 2020. This gave the society a significant commercial opportunity and through successful sales and marketing initiatives, applications for the society's mortgages rose to record levels over the summer and autumn months.
"In order to protect its standards of service, the society prudently restricted its mortgage product range in the fourth quarter of the year to slow the growth of new business."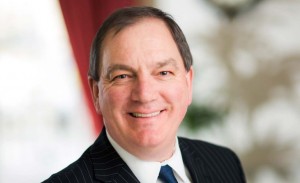 Chief executive Kevin Gray, pictured, said the society had been able to take advantage of favourable market conditions in the early part of last year so that it entered the initial lockdown in late March with a historically high pipeline of mortgage applications and mortgage offers.
The society, which employs around 55 staff, then were temporarily withdrew some mortgage products from the market, including those susceptible to reductions in property values or at risk from a weakened rental market.
These included its 'Rent a Room' mortgage, those on buy-to-let properties that relied on high occupancy levels, and low deposit mortgages that relied on mortgage indemnity guarantees.
Despite a reduced product range, the strength of market demand for mortgages combined with the society's own sales efforts increased total mortgage applications received to a record level of £87m.
Unlike in 2019, there were few property transactions that fell through due to sales chains breaking, resulting in gross lending increasing sharply to £60.6m.
"Despite the disruption caused by Covid-19, the society has delivered record levels of lending and mortgage book growth.
"Our savings balances are also at a record level and our balance sheet remains one of the strongest in the sector.
"Our strategy will remain focussed on improving the lives of our growing membership through promoting saving as a means of achieving financial security and by facilitating home ownership."
The society now had a strategic ambition to grow its membership, particularly those in the 16-35 age group, added Mr Gray.
"2020 was a very successful year in this respect as the total number of saving members grew to over 20,000 and the society also launched several initiatives to encourage younger savers," he said.