By Adam Powell, director of skills, West of England LEP
What will your business look like three years from now? Do your existing staff have the right mix of skills to help your business flourish? Do you have the right recruitment and workforce development strategy in place?
If you find any of these questions hard to answer, you're not alone. Ensuring you have the right staff with the right skills to meet current and future demand is a difficult act to balance – yet it can be critical to economic growth.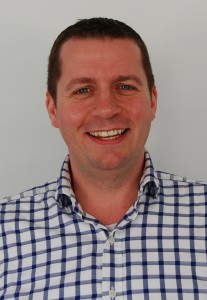 Whether it's a result of the steady economic recovery, new technologies in the workplace, an ageing workforce or the employability skills of school leavers and graduates, many employers continue to report skills shortages (difficulty in recruiting new staff) and skills gaps (issues relating to the skillsets of existing employees) as a potential barrier to growth.
The West of England LEP is tackling this 'skills mismatch' head on and is committed to developing a fit-for-purpose workforce as a key objective in our Strategic Economic Plan. By taking an industry sector-based approach to understanding the skills barriers facing businesses, we are using this intelligence to bring employers and educators closer together in a Skills Plan.
We've been working closely with local colleges and universities to align more strategically the development of new facilities and course content to meet local economic needs. For instance, we've helped lever significant capital investment for our colleges over the next few years, including extending an Advanced Engineering Centre in Bristol, developing a new Future Technology Centre in North Somerset and creating a new Construction Centre for Bath and North East Somerset.
Nearly half of all secondary schools across the West of England have committed to the Employability Chartermark – a new kitemark that recognises partnership working with business to improve the quality of careers advice, enterprise education and enhance the future prospects of young people. We're also helping teachers and careers professionals by using the latest labour market intelligence to provide user-friendly information on key local employment sectors, major local employers and future growth areas. These programmes will ensure that school leavers have access to great opportunities for work or further study and are more work-ready that they've ever been.
The LEP skills team is also working with a range of other partners. This includes our four local authorities to ensure that the designated Enterprise Zone and Enterprise Areas boost apprenticeships while promoting employment and training opportunities to local residents. We're working with a very active voluntary, community and social enterprise sector and, as you'd expect from a business-led partnership, we're continuing to work with businesses of all sizes to link them with schools, colleges, universities and other training providers.
While there's still a way to go, there's real momentum behind industry professionals, education leaders and council chiefs, all of whom are working together to ensure that a reduction in skills gaps leads to a local workforce truly responsive to future business needs.
If you're concerned about skills being a barrier to growing your business, here are three ways to help get you ahead of the game:
1. Include apprenticeships or traineeships within your recruitment plans. They can do wonders for your business and visiting our dedicated West of England Apprenticeship Hub is a great first step.
2. Recruit a recent graduate or offer a short-term work placement. Graduate Talent West gives you access to thousands of students and graduates from our local universities.
3. Update your employees' skills. Skills Junction is a new search engine helping you access the thousands of local courses on offer.
To discuss these and other ways of being part of the skills solution, email the West of England LEP Skills Team and together we'll shape a future workforce that's fit for purpose, informed directly by business need.