If Covid has taught us anything, it is the importance of relationships. It has made us re-evaluate who we see, how we are perceived and how we care for others.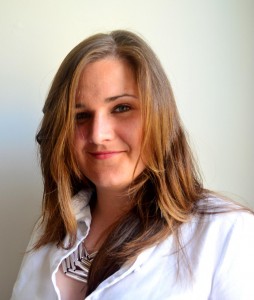 This is true of our personal relationships but equally true of the working relationships we have with clients, partners and employees.
The current recruitment crisis is testament to how much has changed in the workplace over the past 18 months.
For many people, this has been a time to re-evaluate what they really want from their working lives, and they've been able to see quite clearly whether their employers really do care – and whether they're willing to put that care into practice when times get hard.
Employers that have failed to communicate, support and engage with their teams are now losing one of their biggest business assets – their people.
It's not all bad news of course – many business leaders and employers have risen to the challenge and stepped up, investing in their staff.
Covid has fast-forwarded the employee experience for many people, forcing a pivot to remote working processes and collaborative working online, and posing the question: How do you maintain that crucial office culture without the office?
The 'new normal' is here to stay, with all its challenges and opportunities.
At Taste of Bath, we've been able to see plenty of wonderful examples of businesses investing in their people over the past 18 months.
Through our award-winning business gifting service, we've helped more than 100 companies in Bath to engage with and thank their employees, throughout multiple lockdowns, by sending out 6,000 care packages of locally sourced food and drink direct to homes.
Bath Gin, chocolate brownies and our exclusive BATH Coffee were all particularly popular – I suppose they serve as a good replacement for a cake in the office kitchen or after-work drinks!
One thing all businesses share is a need to retain clients. Pipeline and forecasts are nothing without a loyal brigade of satisfied customers – and even better, customers that refer you on to pastures new.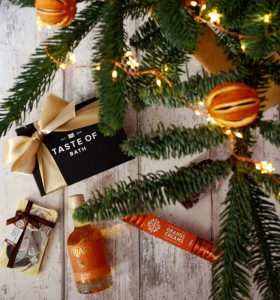 It might be that in this new era, we need to revisit client relationships in the same way that we've had to revisit employee experience.
The current recruitment crisis, a direct result of mishandled employee experience both during Covid and before it, should serve as a valuable warning of what might happen to client relationships that are similarly mishandled.
In the past, we would entertain our clients over lunch, dinner or drinks, investing time and energy in those crucial relationships – and of course, bonding over the one thing that unites everyone, really good food and drink.
Those old-school lunches, dinners and drinks may come back – but more than likely, client experience is changing along with everything else. What does the new normal look like for your business?
As a business, as a leader – are you building solid relationships with your clients? Are they thanked, valued, given great delivery and service?
Something to think about.