Attention all business customers – Taste of Bath's online Christmas shop for business gifting will be closing on the 7 December.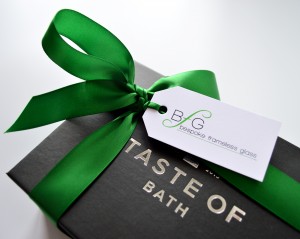 Delivery slots are filling up fast too, so it's time to get those orders in. Luckily it couldn't be easier to browse our gorgeous Christmas collection online and place your order in just a few clicks.
We know this is an incredibly busy time of year for many businesses so our whole online ordering process is designed to be as simple and stress-free as possible. Here's how it works…
Order through our dedicated business gifting shop
In our dedicated business gifting shop, you can browse our Christmas Collection and see at a glance a price that excludes VAT but includes shipping (so you don't have to do any mental arithmetic).
You can add as many different hampers as you need to a single order, so there's no faffing about if you require different size gifts for different recipients.
At checkout, you'll see the full price including VAT, and once you've checked out you'll be able to access a VAT receipt via your order confirmation email.
We'll take care of all the extra details
Once you've placed your order, we'll be in touch within the next couple of days and ask you to email us all the extra info we need, including delivery info, a high-res version of your image to use for branding, personal messages and any extra personal touches you'd like to add.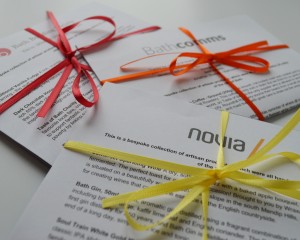 Remember, every order comes with complimentary personalisation options – we print your logo and your personal message at the top of the 'meet the producer' card – which tells the recipient which products are included – and tie it with a ribbon that matches your brand colours. And if you're buying Bath Boxes or English Apple Crates, we'll tie those with the same ribbon.
Delivery is fully tracked by our team
We don't just wave your orders off from the warehouse, we also provide a fully tracked delivery service, where we'll keep a close eye on all your hampers until they've safely reached their destination. We know you may want to do this too, so we also provide you with all the tracking information – but if you haven't got the time then you can rest easy knowing we're making sure your gifts get to the recipients. We'll deal with any issues as they arise and iron out any problems. It's all about making life as stress-free for you as possible!