No-fault divorce was introduced in England and Wales on 6 April. The government's Divorce, Dissolution and Separation Act 2020 removes the longstanding fault-based facts on which couples had to rely to end their marriage or civil partnership.
What does this mean?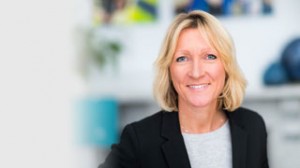 Under the new law a statement that the marriage has irretrievably broken down is all that is required without the need to apportion blame to one party.
It will even be possible to make a joint application which will further remove animosity and the race to issue first.
The other main change is that a divorce cannot be defended. While defended divorces were rare it was always possible which increased costs and acrimony.
Under the new law a defence is not possible. Old terminology of Decree Nisi and Decree Absolute will be replaced with Conditional Order and Final Order.
What about the timescales?
You still have to have been married for at least a year before you can apply for a divorce. There is still a requirement to wait six weeks after the Conditional Order before you can apply for the Final Order.
Are there any pitfalls to watch out for?
It is advisable to wait until finances are resolved by way of a court order on finances before applying for the Final Order, however under the new system it would appear either party can apply for the Final Order without notice.
If both parties don't agree to wait to apply for a Final Order until finances are resolved, then more court applications for finances will need to be issued to protect the other party.
This is a welcome change as the law was crying out for reform and it will hopefully mean that families can concentrate on resolving issues such as children's arrangements and finances rather than arguing over who will divorce who and on what grounds.
If you are considering divorce and would like to speak to one of our family team, please get in touch on 01225 750000.