It has been a very busy few years for immigration law. Firstly, absorbing Brexit and, more recently, with the impact of the pandemic with numerous temporary changes and concessions being introduced by the Home Office.
2022 has been no exception, with a number of these 'quick fixes' either being removed or enshrined as a permanent change within the Immigration Rules.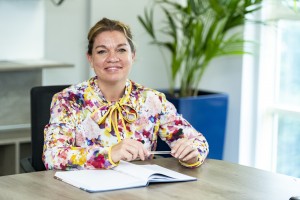 With many UK organisations currently facing workforce shortages, employers are increasingly looking overseas to sponsor and recruit – but keeping up to speed with ever-changing immigration law can be time consuming for people running a business, who are already spinning hundreds of other plates.
One area of change this year that has affected all businesses, whether they have employees from overseas or not, is Right to Work checks.
Managers and HR teams are under an obligation to carry out these checks on all new employees, including British and Irish nationals.
This is not because they are a legal requirement but because all employers have a legal duty to prevent illegal working.
For this reason, Right to Work checks are crucial because if an employer is found to be employing someone illegally, the checks provide them with a statutory excuse against a civil penalty.
In other words, they did all they reasonably could to verify that their employee was legally allowed to work in the UK.
It is unlikely to be worth the hefty fine – or even the risk of committing a criminal offence – if an employer is found to be employing someone unlawfully and not able to prove that the right checks were carried out.
For a statutory excuse to be established, employers need to make sure they follow the most up-to-date guidance as issued by the Home Office, in line with the changes earlier this year.
Previously, a manual Right to Work check must have been undertaken in person but during the pandemic the Home Office adapted by introducing temporary adjustments to allow virtual manual Right to Work checks to be carried out via a video call. This temporary adjustment ended from 1 October.
In the meantime, the Home Office has fully committed to digitalisation and has limited the scope of some manual Right to Work checks.
From 6 April employers are no longer able to accept physical Biometric Residence Permits (BRPs) as evidence of an employee's right to work in the UK and they must instead use the Home Office's online Right to Work check service to obtain a statutory excuse.
Employers must therefore ensure that they are familiar with the new guidance and are not relying on out of date manual Right to Work checklists.
With the progress made in digitalisation, earlier this year the Home Office broadened the scope of digital checks by introducing Identification Document Validation Technology (IDVT), enabling employers to check an eligible employee's Right to Work electronically using an outsourced provider.
For British or Irish nationals, employers wishing to rely on the above must use a government-certified Independent Service Provider (IDSP) to carry out the Right to Work check
An IDSP will verify a prospective employee's identity and their documents remotely. Employers must thereafter verify that the information provided by the check relates to the individual presenting themselves for work and retain a copy of the check. A list of certified ISDPs can be found here.
For Right to Work checks on non-British or Irish nationals, employers must continue to carry out online or manual checks depending on the type of immigration status that the individual holds.
Julie Moktadir and Stone King's immigration team regularly assist organisations on Right to Work checks and can advise on options for businesses exploring workforce solutions through sponsorship of overseas workers, such as through the shortage occupation list.
Stone King has also produced a Right to Work briefing sheet which summarises the recent changes and contains step-by-step guides on undertaking both manual and online right to work checks.