Have you asked yourself when you want to sell your business and why? Some entrepreneurs may have one eye on their next venture, while others may simply be aiming to retire early.
Whatever the reason, the fundamentals of a business sale remain the same.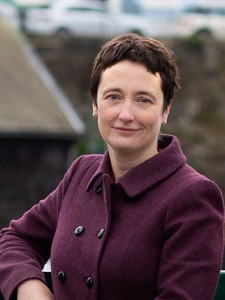 In this blog, we look at three top tips that will ensure you extract the most value out of your organisation and leave a lasting legacy.
Sales don't happen overnight – put your best foot forward
Preparation is critical, knowledge is power, and confidence is everything. Harbourside Corporate Finance can provide a checklist of matters to consider before putting your business on the market.
Take time to review your business and your market to ensure that you are ready for any question, however awkward.
This will speed up the due diligence process and help you to extract the most value out of your business.
Being on the back foot is hugely expensive in terms of professional fees and potential value erosion.
How much is your business worth?
While there is no simple answer to this question, we can use the sales history of companies like yours to provide you with a clearly explained assessment of value.
A growing business in the pharmaceutical sector, for example, might attract a greater valuation multiple than one in the airline industry. A strong management team, intellectual property and access to customers may also influence the final sale price.
Harbourside never markets a business with a price tag, but instead invites offers based on clear information.
However, a value expectation is set with the business owner, so that they have an indication of the likely outcome.
Selling a business can be taxing
And we don't just mean physically and mentally demanding. Lack of appropriate structuring for a sale could result in a hefty tax bill – usually a combination of Capital Gains Tax (CGT) and Corporation Tax.
It's therefore essential to consider the tax implications of disposing of your company. Certain annual and lifetime allowances, when used in conjunction with smart succession planning, could save you thousands of pounds in tax in the long run.
How much? It's best to get in touch with our experienced business sale advisors to find out more.
Are you thinking about selling a business? Please get in touch with our team today to find out how we can assist you.
Harbourside is a boutique corporate finance firm based in Bristol that specialises in advising and supporting business owners through critical step changes. For more information contact info@harboursidecf.co.uk