More couples are starting their own businesses together, often ploughing in redundancy pay-outs. But what happens if the love fades? Bath Business News Expert Panel member Rebecca Silcock from Bath-based Mogers solicitors explains.
Since the recession started we have seen a growth in the number of start-up businesses with couples working for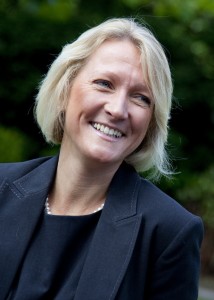 themselves.
Frequently their dreams come true and they share good fortune as well as a long-lasting relationship.
But if the relationship breaks down who gets what from the business can depend on whether the couple are cohabitants or married.
The risks are highlighted by a recent case in which a cohabitee, who had spent 30 years with her partner building up a family home and business, walked away with nothing.
Miss Curran and Mr Collins began their relationship in the 1970s and remained an item until their split three years ago.
On their separation, Mr Collins owned the family home and business together worth £750,000 and Miss Curran, who had worked hard to develop the business, applied to the court for a share of both.
To be successful, Miss Curran needed to show either that she acted to her detriment, that she contributed financially to the buying of the home or that there was a common intention that the ownership of the property would be shared.
The ruling was that Miss Curran had no interest in the home or the business and as her name was not on any of the property deeds or any business agreement she was not entitled to anything. Furthermore, while she said that she "trusted" Mr Collins that if ever they separated she would get her fair share of the home and business, no such trust in the legal sense could be found by the court.
It would obviously have been good to have something in writing such as a Declaration of Trust or a cohabitation agreement which specifies the parties' interests. Miss Curran has recently been granted leave to appeal the above decision.
The law operates a dual system of justice for those who are married on the one hand and those who are cohabitating on the other.
However gone are the days when cohabiting was frowned upon and I believe the law should reflect this change in attitude. Family cases such as these call for special considerations and concessions, not a hard-and-fast application of property, trust and company law.
The commitment shown between individuals who are married is the same as that exhibited by long-term cohabitants and this should be accounted for when deciding how property claims are settled.
It is interesting to note in this case both parties were in their 50s – cohabitation is increasingly being seen as a credible alternative to marriage for the middle-aged and above. The fact that older cohabitants are more likely to have sizeable assets capable of being sacrificed only adds strength to the view that our law is outdated.
The lack of any change on the horizon then is greatly unfortunate.
For more information call Rebecca Silcock on 01225 750000.