With Christmas just a few weeks away and the first snowflakes already falling, where does bad weather leave employers if staff can't get into work. And who pays? Matt Malone, HR specialist at Bath law firm Mogers, explores the issue in the latest of Bath Business News' weekly Expert Panel series . . .
Remember the volcanic ash cloud which disrupted travel for millions – it caused problems for travellers and their employers for weeks.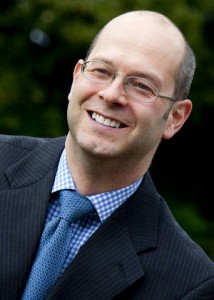 Earlier this autumn there was misery again for holidaymakers with Hurricane Sandy causing chaos on the East Coast of America.
Snow and Christmas may go hand-in-hand on festive cards; it isn't always the case for workers or their bosses.
Staff may have to both sort out child care and then battle through the elements. They may be uncomfortable driving in extreme weather or be warned not to by the emergency services and then discover public transport is at a standstill.
While employers must be committed to the health and safety of all employees and not expect anyone to take undue risks, people need to bear in mind that they are not generally entitled to be paid under their contract, unless an employer agrees paid leave from your annual leave entitlement or to make up the time.
This can come as a shock but there is still time to prepare managers and staff so there aren't any nasty surprises should winter 2012 be as bad as some fear.
Employers should have contingencies in place and a good clear policy in place to inform staff and managers alike.
Key to making things work is to be proactive, flexible and supportive.
It is fair for an employer to expect their staff to make a proper and reasonable effort to get to work and therefore allow extra time from the normal start time.
Employees should always stay in touch with their manager as sometimes as the day develops it can become possible to go to work.
If not, there are a number of options which can be agreed.
Some businesses may be able to allow employees work from home or another work site, particularly in this age of technology.
Employers may agree that staff can make up time at a later date, take absence as part of holiday entitlement or as unpaid leave or work from a different site including from home.
For those prevented from working by disruption to childcare arrangements or other carer services, they may have a statutory right to reasonable time off without pay.
The important word is agree. Employer and employee must agree on the way forward.
In extreme circumstances your employer may have to close the workplace – if that happens you will usually be paid as if you had worked your normal hours.
Whatever happens though don't assume if you can't get into work that you will still get paid.
As well as counting down for Christmas, this is the time for you and your employer to be prepared.
If your employer doesn't have a policy – ask for one!
Matt Malone is head of HR for Mogers in Queen Square, Bath, and can be contacted on 01225 750000.