The launch of Bath's Digital Innovation Business Acceleration Hub (DBAH) also served as an opportunity to bring together leaders in the city's tech sector and showcase its innovation.
The evening was opened by Prof James Bilzon, chair in Human & Applied Physiology at the University of Bath, who emphasised the importance of collaboration between businesses and the university and talked about how the long-term impact of the project would be a much-improved innovation eco-system, where local SMEs could establish deep, long-term relationships with the University that are mutually beneficial.
DBAH entrepreneur in residence Garry Pratt interviewed three panellists – Jo Hardy from Curious Trekkers, Becky Sage from Interactive Scientific and Adrienne Percival from Flourish Zone – on how they had benefited from the business support on offer from SETsquared.
The Digital Innovation Business Acceleration Hub (DBAH) aims to support 120 companies working on new technologies in the health, well-being and creative media sectors across the West of England.
Pictured below, the panelists at the event with Bath MP Wera Hobhouse. From left: Becky Sage, Interactive Scientific, Adrienne Percival from Flourish Zone, Wera Hobhouse, and Jo Hardy of Curious Trekkers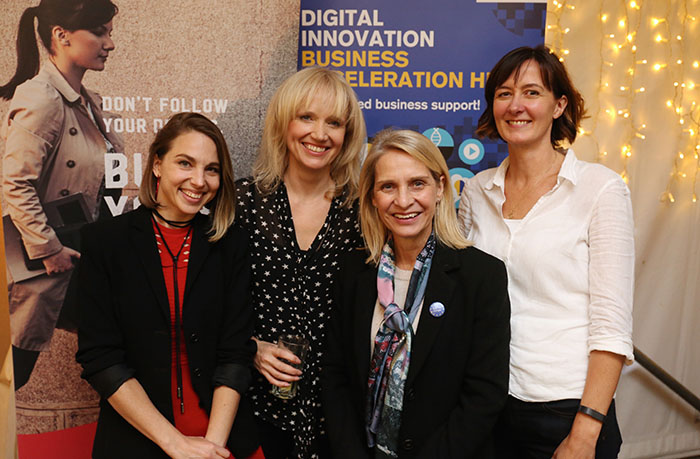 Pictured below: Prof James Bilzon of the University of Bath opens the event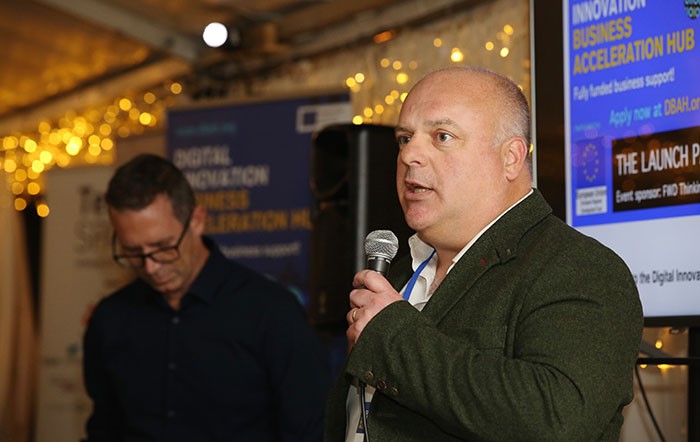 Pictured below: DBAH entrepreneur in residence Garry Pratt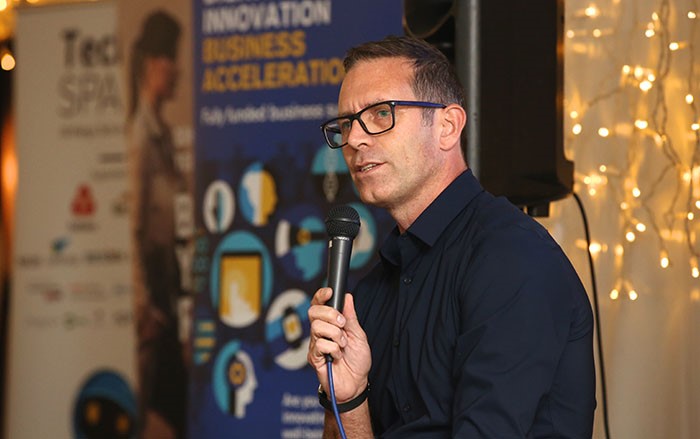 Pictured below: Adrienne Percival of Flourish Zone speaking to the audience
Pictured below: Jo Hardy of Curious Trekkers explains how she started her business
Pictured below: The audience listening attentively at the launch