Bath-based ecological consultancy Biocensus, which supplies experts for major infrastructure projects such as new railway lines, has been acquired by a fast-growing environmental and engineering consultancy in what it described as a "game-changing" move for the fast-growing sector.
The takeover by RSK Group means Biocensus, which supplies experts in subjects such as protected species for infrastructure schemes, will merge with RSK's ecological division to form RSK Biocensus.
Based in Sydney Buildings, Bath, with a second office in Stroud, Biocensus employs a network of more than 700 experts delivering ecological services to business clients at the strategic and project levels.
It provides guidance and support on the development of biodiversity footprinting at the corporate strategic level and project-specific work such as surveys, ecological impact assessments, protected species surveys, mitigation measures and monitoring.
Its current workload focuses primarily on large infrastructure projects. As a major supplier of ecologists to rail projects, it uses its national network of quality-assured ecologists to respond rapidly to requirements as they arise. At the height of the ecology survey season, it regularly supplies teams of 40-plus active ecologists.
It can advise clients on data analysis, contribute to environmental statements and provide expert witness services. Biocensus recently rapidly assembled a team of 10 expert consultants for the East West Rail project, a new line between Bedford and Cambridge. They worked closely with the client's project team and so ensure on-time delivery of the environmental statement.
Biocensus chair Stephanie Wray, will lead the integrated business under the direction of RSK environment and planning divisional director Sarah Mogford.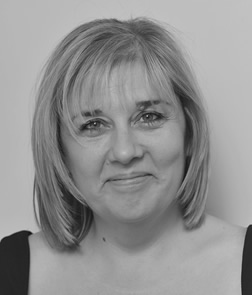 Stephanie, pictured, said: "We are delighted to be joining RSK at this exciting time for UK infrastructure projects. The discipline of ecology has never been more in demand or high profile in the delivery of sustainable development.
"I believe that the combination of RSK's large team of in-house ecologists and Biocensus's unrivalled supplier network will be game changing."
Cheshire-based RSK Group has grown rapidly in recent years to become a major player in the civil engineering and environmental market offering a range of services from impact assessments to landscape design, masterplanning and site investigations.
The acquisition of Biocensus took place at the same time as RSK snapped up Cambridge-based Consents Solutions, which works on utility and renewable installation processes. Financial details of the deals have not been disclosed. The two takeovers – RSK's first of this financial year – will increase RSK's total workforce by around 1,000 to 3,000.
In its last financial year it acquired 12 businesses.