A child-friendly 'netwalking' group for female freelancers is to launch in Bath later this month.
The Freelance Mum hub, which will be run by branding-focused graphic designer Lucie Gray and Jody Sparey, who is a freelance product compliance manager, follows the success of the first group, set up 10 years ago in Bristol.
That group was created by freelance voice over artist and mum Faye Dicker after she realised there were no groups for women like her who juggled motherhood around their work.
As a founding member of the group, Lucie – along with more recent member Jody – regularly travelled to Bristol to attend Freelance Mum gatherings, so they jumped at the opportunity to launch a local hub.
The Bath group, which the pair describe as "more than just a networking group", will meet once a month on a Friday to 'netwalk' from Newton St Loe Farm Shop.
They say as well as providing the opportunity to network in the fresh air, it also, crucially, means the mums can bring their children with them.
Not only does Freelance Mum help make connections that can provide invaluable to women juggling running their own business and parenting, it also offers an active online community of support and cheerleaders for women in business.
These include weekly online coffee mornings and member-led sessions where members across the country can come together and connect.
The netwalks themselves are carefully designed to support mums in business and are structured in a way that allows them to make connections and bring their children.
Freelance Mum founder Faye Dicker, pictured, said: "The fresh air and focus questions are an important part – the importance of connecting with nature for our wellbeing and clarity is well recognised.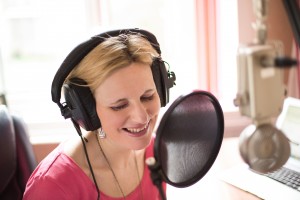 "In a world where everything can feel fast-paced, it's even more important to take some time out and connect with fellow business owners who are on the same page.
"The focus questions keep conversation on track and help members get the most from the sessions."
Lucie, who designed the Freelance Mum branding, added: "The Freelance Mum community has supported my business for more than eight years now.
"The advice, connection, sense of humour and client work has helped me to become the freelancer I am today.
"Meeting Jody and spotting this opportunity to bring Freelance Mum closer to our immediate community, widening the network into Bath, feels really exciting.
"Freelancing as a parent often leads us into an unusual dynamic between doing the best for our family and our clients, as well as carving our own identity within the mix.
"There are very few business networks that truly understand this. I think it's so important to connect with parents in this position so we can support one another and help each other to thrive on this bonkers journey."
Jody said she wanted to enable other women who run their own businesses in Bath to connect and gain the support that she felt she got every time she attended a Freelance Mum meeting or to use its variety of support services online.
"Life is so busy as a parent with your own business, it is nice to feel you can share your jumps and grumps as well as make valuable connections, discuss fresh topics, and develop insightful new ways of looking at your own business," she added.
"Freelance Mum gives me a chance to connect with like-minded people who are in a similar family and career situation.
"By meeting lots of wonderful freelance mums, I have been able to develop my elevator pitch, and really work on defining who I am, and what I want my business to be offering."
She said she loved she always came away from a meet-up feeling motivated and positive. "Also, working from home can be lonely, so Freelance Mum fills that gap, which I miss, of working with colleagues in an office and the camaraderie that comes with that," she added.
Membership is £25 a month, with a one-month free trial.
Dates for the Bath Freelance Mum hub are:
Friday 12 May
Friday 16 June
Friday 7 July
Friday 15 September
Friday 13 October
For more information, visit https://www.freelancemum.co.uk
Images courtesy of Adèle Williams, Super Funky Penguin www.superfunkypenguin.co.uk