Zynstra, the Bath-based cloud pioneer, has received funding worth $8.4m (£4.9m) to continue its growth, invest in further innovative products and enter the North American market.
The funding takes investment at the firm, based at Bath's SETsquared innovation hub – which is supported by the University of Bath – to just over $12.5m (£7.3m) in the first year since its public launch.
Zynstra launched its hybrid cloud solution last July and earlier this year won the title of 'most innovative product for small and medium-sized businesses' at the 2014 UK Cloud Awards. Its products redress the balance between smaller firms and larger enterprise IT by combining office or data centre-based IT services with systems hosted off site or in a public cloud.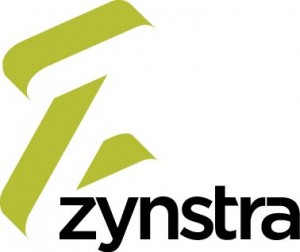 Among those investing in the series B funding round are Zynstra chairman Jon Craton, who was founder and chief executive of Bath telecoms software innovators Cramer. Five of the six directors on Zynstra's board previously worked for Cramer – the exception being Frederic Lardieg, who represents series A lead investor Octopus Ventures.
Mr Lardieg said: "From the outset it was clear that the experienced team at Zynstra had a really exciting product. What we've seen proves that this really is the right time for this technology in the small and medium-sized business market.
"The UK has seen fantastic development and we're confident that the team will bring the same success to North America when they launch in that market."
Octopus is leading the latest round along with additional investors including former Executive Vice President of global marketing at Orange Group and Tom Vari, former CIO of cable at Canadian giant Rogers Communications.
Zynstra has already announced three products this year to supplement its hybrid cloud portfolio and which are designed to deliver the perfect blend of on-premise and cloud IT services, and with the economics typically associated with the public cloud.
Co-founder and CEO Nick East, an early employee of Cramer who led its engineering team, said: "When we started developing our initial offering three years ago we knew we had a great solution.
"Since then the market has moved relentlessly in our direction, embracing a hybrid approach to IT. Our first year since publically launching has seen strong growth in our customer base, and in the number of significant partnerships signed.
"Businesses are reconsidering the way they purchase technology – seeking a significantly lower administrative burden, greater flexibility and a predictable opex payment model. At the same time, we are facing one of the largest server infrastructure refreshes of recent times when the Windows Server 2003 platform reaches the end of support in July 2015.
"It's a compelling time to consider refreshing an IT estate, and a hybrid approach is becoming the new norm. We anticipate even faster growth over the next 12 months as a result."
MADE.com, the London-based bespoke and designer furniture company, became a Zynstra customer earlier this year.
Its CTO Jonathan Howell said: "We're growing fast, both in the UK and overseas, so we needed an office IT solution that is easy and supports our expansion plans.
"Zynstra has helped us to achieve consistency internally and free up our time to work on other more strategic projects."