More than 100 businesses have already pledged to take part in this year's Great Bath Feast, which runs throughout October.
Some 150 events have been planned, ranging from chef demos, social suppers, book talks and cookery classes to cheese and apple festivals, with organisers expecting it to be the biggest so far.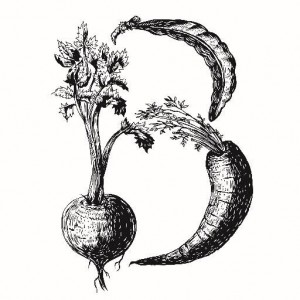 The Great Bath Feast, launched three years ago, has grown to become one of the most talked-about events on the city's already packed calendar. It is backed by Bath Tourism Plus, Bath Business Improvement District (BID) and Bath & North East Somerset Council.
This year's focus will be on the cuisines of South American, Italy, Japan, Morocco Vietnam, Persia and Sardinia as a well as a special event with Bath winner of MasterChef Ping Coombes creating Malaysian cuisine at the Allium Brasserie.
Closer to home, cheeses from Somerset will be among those appearing at the Fine Cheese Co Festival at Milsom Place while Honey's Midford Cider will feature in The Apple Day celebrations at Green Park Market.
Author of the A to Z of Eating Out, Joseph Connolly, will be in conversation with BBC Radio Bristol's Ali Vowles at a lunch at the Royal Crescent Hotel and many other cookery editors will visit the city for talks arranged by Topping & Company.
Highlights will include Cooking the Books with Dr Annie Gray, who looks back at historical recipes in partnership with Sally Lunns, and No 1 Royal Crescent serves up an evening of Georgian Ices.
There will also be supper clubs at the Hop Pole and the Bertinet Kitchen, a tweet feast at the Bath Priory and a seven-course tasting menu at Menu Gordon Jones.
The Great Bath Feast Pavilion on Stall Street between October 3 and 12, sponsored by Wellsway BMW, will host a cookery theatre and an action-packed line up of demos and free events, The Great Bath Breakfast will tap into great local produce and the Tenner Feast will serve up a tempting list of great deals throughout the month.
Other highlights include wine and whisky tastings, a wild walk with forager Chris Westgate around Newton Farm and a series of special courses at Demuths Vegetarian Cookery School.
Bath Tourism Plus chief executive Nick Brook-Sykes said: "This year's Great Bath Feast promises to be the biggest so far, with more businesses than ever taking part in the monthly festival. Over the past three years, the Great Bath Feast has built a significant national profile, creating another reason to come to Bath for a short break."
Bath BID Company chief executive Andrew Cooper added: "The Great Bath Feast is a very good example of working in collaboration to make a successful event for the city of Bath.
"Businesses from the leisure and retail sector are getting involved through the Great Bath Feast Pavilion in Stall Street, the Tenner Feast and chefs theatre to name but a few of the planned activities.
"The BID has been able to use BID levy funds to invest in the logistics and marketing of the event working in partnership with Bath Tourism Plus, who have also invested time and resource into this festival."
All events are featured in a 52-page brochure, which is being distributed throughout the city, and listed, along with updates, on www.greatbathfeast.co.uk
Pictured, from left: Nick Brook-Sykes, Rachel Demuth and Andrew Cooper