Fast-growing eCommerce fulfilment company Huboo has struck a multi-year agreement to be Bath Rugby's official eCommerce partner.
Under the deal the firm, which was founded in Bath but now based in Bristol, has become the eCommerce fulfilment provider for all Bath Rugby merchandise on its online shop.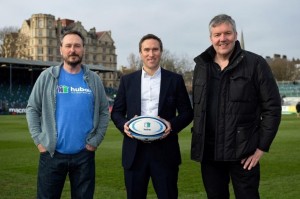 It will also sponsor the club's official training wear from next season onwards for an unspecified number of years.
Huboo, whose co-founders still live in Bath, has grown rapidly since its launch in 2017, expanding its operations from one warehouse to four fulfilment centres across the UK, along with a head office in central Bristol and fulfilment centres in the Netherlands and Spain.
The firm's growth has accelerated over the past two years by a step-change in eCommerce demand sparked by the pandemic.
Last year it raised £60m in a series B funding round led by Emirati-based sovereign fund Mubadala which is helping it roll out its operations across multiple European markets over the next 12 months.
The partnership with Bath Rugby comes a month after Huboo signed an agreement with Bristol Sport to become the main shirt sponsor for all five of its professional teams in a UK first for a sporting group.
The ground-breaking deal, which takes effect from the start of next season, will make Huboo principal partner for Bristol Sport's football teams Bristol City men and women, its Bristol Bears men and women rugby teams and basketball side Bristol Flyers.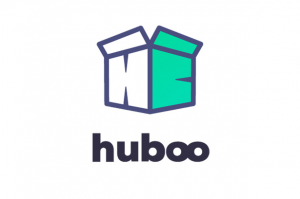 The Huboo brand will feature on the front of the shirts of all five teams – the first time a collection of sports teams has had one unified principal partner.
The partnership with Bath Rugby means that Huboo will be able to use its intuitive technology to boost the club's retail arm while also streamlining its online orders, advancing its fulfilment credentials and improving its customer service.
Huboo CEO and co-founder Martin Bysh said: "We felt that this was a truly authentic partnership for us, given that we first breathed life into Huboo from a garage in Bath - this is where our roots lie.
"Bath Rugby is so central to the city and its people and it has a great ethos with a focus on community, teamwork and solidarity, which match our core values."
Fellow co-founder and Huboo CTO Paul Dodd said the pair wanted to show their commitment to Bath Rugby as they felt the club shared a strong connection with Huboo.
"There's a palpable synergy between our trajectories that we simply couldn't ignore," he added.
"This includes our ambitious strategic growth plans, which will lead to exciting times ahead for everyone involved.
Bath Rugby CEO Tarquin McDonald described Huboo as an exciting business with deep roots in Bath and the South West.
"Huboo has achieved phenomenal growth in recent years, underpinned by an innovative approach, the adoption of new technologies and a strong customer focus," he added.
"We align strongly with Huboo's values and forward-thinking approach, and we are proud to partner with Huboo, its founders and staff."
Bath Rugby's COO Alex Cohen said, through the partnership, the club would be able to tap into Huboo's expertise to develop its online retail operation.
"Huboo is at the forefront of this industry and we know they are going to make a huge difference to how we look after the fans who use our online shop," he added.
Pictured, top: Huboo co-founders Martin Bysh and Paul Dodd with Bath Rugby CEO Tarquin McDonald, centre