The Bath-based owner of online celebrity news site Entertainment Daily has snapped up satirical news site The Daily Mash as the first in what is promises to be a series of acquisitions.
Digitalbox Publishing also today announced it is to list on the London Stock Exchange's AIM market next month via a £10m reverse takeover of shell company Polemos.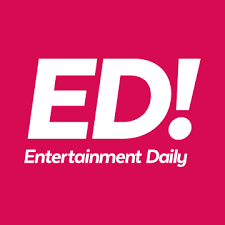 The move – under which Polemos will be renamed Digitalbox – will raise between £2m and £4m for a spate of bolt-on acquisitions of established media businesses.
The Daily Mash, which Digitalbox is buying for £1.2m via an issue of 1.4m new shares and £1m in cash, produces the BBC2 spin-off satirical news programme The Mash Report, pictured.
Entertainment Daily, which carries celebrity news and show business gossip, has 2.2m unique users a month, with revenue coming through mobile clicks.
Digitalbox was founded in 2013 by Martin Higginson, the founder of Monstermob Group, NetPlayTV and co-founder of Immotion Group.
Digitalbox, which is now run by former publisher James Carter, said a fall in print circulation created opportunities to buy brand names, adding that the business had an ambition to "create a market-leading, mobile-first digital media business through a buy and build strategy".
He said: "Through our success with Entertainment Daily, we have a platform through which we can drive traffic and advertising revenue. The platform is scalable and we intend to add new titles to it.
"We are excited to announce that our first planned acquisition will be the UK's leading satirical news site, The Daily Mash. With 10 years of consistent audience growth under its belt and the Mash Report successfully airing on BBC2, it is a brand with huge potential. We are very much looking forward to working with the team to help them grow."
Daily Mash was co-founded in 2007 by former Scotland-based newspaper journalists Neil Rafferty and Paul Stokes. Mr Rafferty, editor in chief, said the deal would give it access to greater expertise.