A series of new bootcamps is being introduced by Bath Spa University to help close the biggest skills gaps in the region.
The five short courses in areas such as environmental data science and digital skills within the education sector follow an earlier series staged by the university from September 2021 onwards.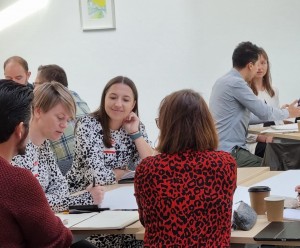 More than half the 250-plus students who completed these sector-specific courses, which were aimed at helping them start their dream careers, went on to secure roles in tech businesses.
Three of the new skills bootcamps have been designed around data science – a discipline that is crucial for any business producing large volumes of data and is widely used in various industry domains including marketing, healthcare and environmental science.
These three courses focus on environmental data engineering, environmental data analysis and using AI for environmental sustainability and are aimed at opening the door to a range of careers in data science.
All three will also teach students interview techniques, tips on how to improve their CVs and confidence to apply for jobs, therefore improving their employability.
The other bootcamps will focus on upskilling education staff already working at Bath Spa University with the key digital skills needed to complete their everyday roles, such as using Smartboards and Microsoft programmes. They will also learn how to use the bespoke systems in a school setting.
Students on these bootcamp will also have the opportunity to take part in the Microsoft Learn for Educators programme, which enables institutions and faculty members to be flexible in how they teach curricula.
Bath Spa's short courses have been well received by students. Nicola, who took part in a creative computing: UX/UI design skills bootcamp and has recently started a new role as a UX designer said: "My lecturers Amira Ahmed and James Shaw couldn't have been more helpful and supportive.
"I'm so grateful for the Skills Bootcamp experience and the dedication of the staff and fellow students."
Associate Lecturer in web development and data science Andy Grey added: "It's great to see a community spirit being generated remotely, with learners actively discussing the subject and supporting each other in and out of session time.
"I believe this has been one of the core reasons they've fostered excellent new skills and achieved employment within the tech space."
Applications for the skills bootcamps are now open. Applicants must be over 19 and looking to work in Bath & North East Somerset, North Somerset, Bristol or South Gloucestershire.
The courses are being staged in partnership with the West of England Combined and funded by the Department for Education as part of the government's Lifetime Skills Guarantee.