Invest in Bristol and Bath, the recently-formed inward investment body for the West region, is reviewing important leads received at the world's top property fair.
The body created a show-stealing, 50 sq m mural at its stand at MIPIM in Cannes earlier this month to grab attention for the range of opportunities presented by this region.
Beginning with a blank canvas at the start of the exhibition, the stand was decorated throughout the show by visual artists, creating a stunning backdrop for the launch of the Invest in Bristol and Bath service.
Through their artwork illustrators represented key themes of the region, including innovation, creativity and connectivity. The brand, marketing and promotional roll-out for Invest in Bristol and Bath was created by Bath creative consultancy The Agency.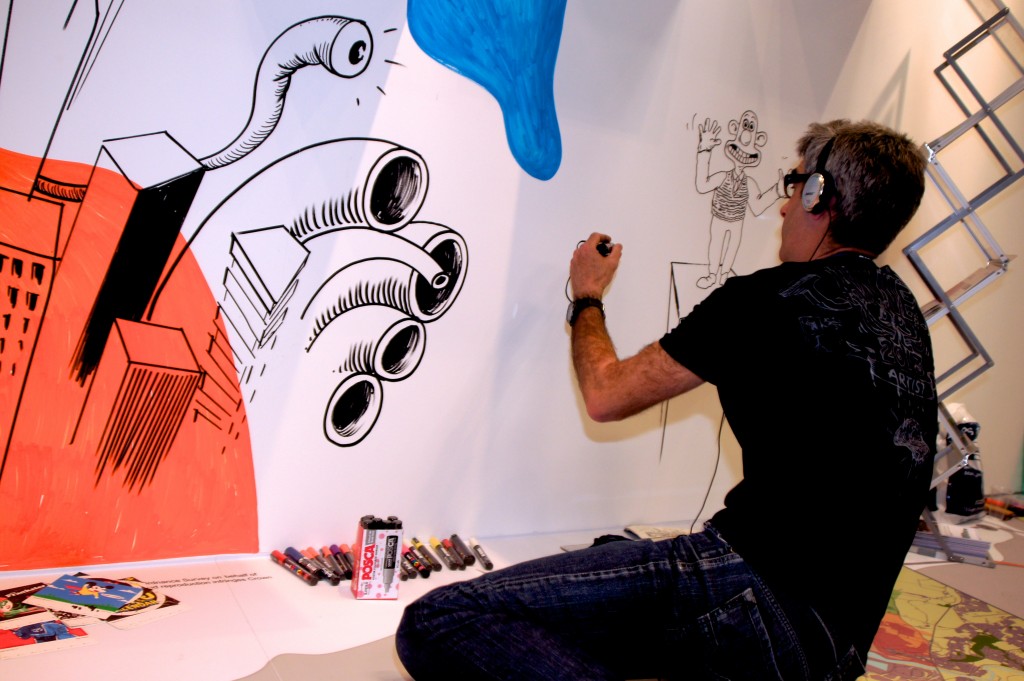 Chair of Invest in Bristol and Bath Joe McGeehan said the stand was very effective in attracting attention. "We wanted to achieve maximum impact from a modest scale stand. Our visual artists certainly achieved that. Our stand became a talking point at MIPIM.
"Our aim was to explain how this region is different. We didn't want to look corporate – we wanted to reflect our region's creativity and energy."
Mr McGeehan is delighted with progress achieved at MIPIM: "In demonstrating that this region is open for business it was extremely important that the Mayor of Bristol and leader of B&NES were present as well as senior representatives from South Gloucestershire and North Somerset.
"These individuals worked extremely hard from dawn to dusk. Our delegation took part in some 200 meetings over the three days. There was a real sense of collaboration and partnership. Individuals from our four local authorities promoted the whole of the West of England."
Strong private sector support was a real strength of the West of England presence: "Our private sector delegates were really impressed that the unitary authorities were working together.
"They stressed the need to demonstrate collaboration and scale to be visible and taken seriously across the world. Our private sector partners liked the stand and the concept. They were able to hold their own meetings here.