Troubled Bath-based advanced analytics firm Actual Experience, which described itself as being on a mission to "make the digital world work for everyone, everywhere, all of the time", has gone into admnistration.
The firm, which made a loss of £2.5m in the six months to March 31, appointed Jonathan Dunn and Andrew Sheridan of FRP Advisory as joint administrators earlier this week.
Trading in its shares on the London Stock Exchange were suspended at 0.43p. Five years ago they were 230p.
In a short statement to shareholders the firm said: "The board currently expects that, in due course, the listing of the ordinary shares will be cancelled.
"Should any residual value transpire from the administration process, then this will be distributed to the company's shareholders and the company will be wound up."
Actual Experience was founded 14 years ago following a decade of cutting-edge research at Queen Mary University of London and later relocated to Bath.
It floated on the London Stock Exchange's AIM market in February 2014.
Its analystical tools focused on the human experience of the digital workplace, providing organisations with information they could use to make changes to their systems, so optimising and improving the digital experience for customers and employees.
Despite its ambitions, the firm never won large numbers of lucrative contracts and particularly struggled in recent years after losing a major contract with a key client valued at £1m over three years.
Two years ago it was claiming that new ways of working ushered in by the pandemic were creating opportunities for analytics systems that enabled companies to improve operational efficiency as more staff worked from home.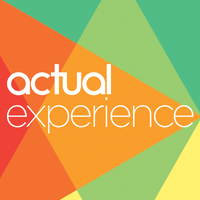 As a result, it predicted market opportunity for its products continued to grow as businesses sought to develop and prioritise their digital workplace as part of their post-pandemic strategy.
It said a new portal, developed using its unique human experience (HX) insights, would enable the firm to focus on direct sales and marketing efforts to convert a pipeline of global blue-chip opportunities it said it had into revenue-generating long-term customers.
However, following a lack of contracts, founder and CEO Dave Page, who studied Electrical & Electrical Engineering at the University of Bath between 1987 and 1990, quit with immediate effect a year ago.
His departure coincided with a placing of 141.2m new shares in Actual Experience which raised £2.82m.
Since then the firm, which at one time had 65 emploees, has massively cut costs – but failed to bring in sufficient funds to keep going.
In a statement to the London Stock Exchange made before appointing the adminstrators, it said: "Having considered the company's rapidly depleting cash position and the lack of progress regarding an equity fundraise and the other strategic options explored, it is the board's view that it is unlikely to be able to secure the funding that it requires or complete an alternative transaction in a timely manner to secure the company's future and so is now taking action to protect value for the company's creditors and other stakeholders.
"The board has therefore regrettably resolved to file a notice to appoint administrators to the company with such appointment expected to take effect later today."