The chief executive of Bath-based advanced analytics firm Actual Experience has quit the business he founded 13 years ago with immediate effect.
The analytics-as-a-service firm, which has a mission to "make the digital world work for everyone, everywhere, all of the time", said in a statement that Dave Page had "stepped down from his position and as a director of the company" without giving further details.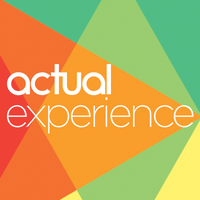 Actual Experience was launched following a decade of cutting-edge research at Queen Mary University of London, where Dave Page worked with Prof Jonathan Pitts from its School of Electronic Engineering and Computer Science to turn his equations into a business.
The firm later relocated to Bath, where Mr Page studied Electrical & Electrical Engineering at the university between 1987 and 1990, and also floated on the London Stock Exchange's AIM market.
Since then it has developed a new digital workplace management system that uses its unique human experience (HX) insights to enable client businesses to better understand the needs of their employees.
Its development has accelerated over the past two years as the hybrid workplace revolution triggered by the pandemic has prompted a wider recognition by the market of the need for systems that form a stronger foundation for strategic decision-making amid sustainable new ways of working within their organisations.
Mr Page's departure coincided with a placing of 141.2m new shares in Actual Experience which raised £2.82m.
It also came a month after a contract with one of its key clients was terminated. The contract was valued at £1m over three years.
Dave Page has been replaced by Steve Bennetts as interim CEO in addition to his role as chief financial officer and while Actual Experience non-executive chair Kirsten English becomes executive chair.
The board will start the search for a new CEO in a process involving external candidates plus a strong internal candidate with the view to having the new CEO in place by 1 January next year.
It is also said Harmesh Suniara, portfolio manager at Lombard Odier, will join the board as a non-executive director.