A Bath-based independent television production company has teamed up with Amanda Holden to make a series that promises to "make history sexy".
The actress, presenter and Britain's Got Talent judge, pictured, has described One Tribe TV's Sex: A Bonkers History as "Horrible Histories for adults".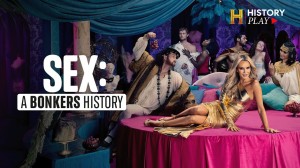 The firm says the new five-part Sky History series, which begins on Monday, will bring new audiences to the specialist factual genre as it explores how sexual behaviours through the ages have shaped civilisations in ways we are only now beginning to discover.
It will use archive footage and drama reconstruction, with Holden and best-selling author and historian Dan Jones taking the leading roles as they shed light on history's best unknown sex stories.
Holden's journalistic skills come to the fore during an interview with the late Jacqueline Gold, former CEO of Ann Summers, while the series also features historical figures ranging from Cleopatra and Samuel Pepys to Elvis Presley.
One Tribe TV was inspired to make Sex: A Bonkers History – and its previous productions for Sky History – Sex and Sensibility and Wuthering Harlots – by the Bath-filmed historic drama Bridgerton.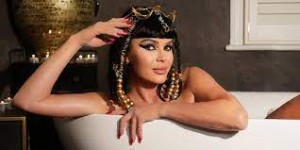 One Tribe TV creative director Owen Gay, who co-owns the company with his wife Dale Templar, said: "Despite living in the Love Island era, Sex: A Bonkers History shows we're no more liberated than any of our ancient Spartan, Roman or Victorian ancestors.
"We found that while we've always been having sex, amazingly we're now more buttoned-up than ever and that's why this series will add a whole new meaning to sex education and appeal to new audiences.
"There is a lot more than meets the eye with Sex: A Bonkers History. While the title suggests it will be racy, it peels the curtain back on the social and political impact of our sex lives throughout the ages in a thought-provoking rather than an end-of-pier way."
Owen and Dale, pictured, executive produced the series, which was directed by their daughter Mimi.
Owen says viewers will be impressed by Holden's first foray into specialist factual television.
"We're proud to have worked with Amanda and Dan, a fantastic double-act, whose sensitivity, knowledge, and sense of fun have produced a genuine historical extravaganza," he added.
"Dan is a real authority on history but doesn't take himself too seriously while Amanda's cheeky sense of humour – which has made her a huge TV star – makes the show extra-special.
"Amanda is a brilliant presenter who's genuinely engaged with the subject in a thoughtful way and she was particularly conscious of making sure the portrayal of women throughout the series is fair and authentic."
One Tribe TV, which also has a base in Cheptsow, specialises in factual programmes. Its previous productions include Britain's Biggest Families for ITV and The Truth about Antibiotics for the BBC.
Dale added: "Bridgerton has modernised the way period drama was portrayed in the world of drama.
"And we are proud of the fact that One Tribe TV has created the adult version of Horrible Histories with our history documentaries.
"We still have crinolines, bonnets and waving fans, but there's also sex, drugs and rock n' roll. And with our offices in Bath and Chepstow we have some of the best period locations in the world on our doorsteps."
One Tribe TV is currently in production with a new series Mayhem: The Secret History of the Georgian Kings, a series of four 60-minutes programmes to be distributed by Blue Ant International.
Sex: A Bonkers History is distributed by Blue Ant Media and will also air across the Netherlands, Belgium, Sweden, Norway, Denmark, Finland and Iceland next month.
One Tribe TV also produces corporate films and handles post-production work.