Bath's top law firms and their highly performing individuals are celebrating their inclusion in the UK's most-respected legal directory – demonstrating once again the depth of expertise in the city.
The Legal 500 is the leading annual guide to law firms and solicitors in the UK, with sections highlighting the best in the regions as well as the London market.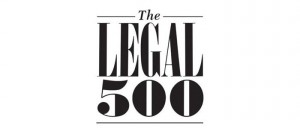 Aimed at buyers of legal services, particularly general and corporate counsel, it is researched by an independent and expert team.
More than 4m users visit The Legal 500 website each year, making it a powerful reference tool for the industry.
As in previous years, the directory's South West section is dominated by Bristol's national and international firms. But Bath's firms and many of their top lawyers get the chance to shine among the roll call of the region's leading lights.
The city's major firms - Royds Withy King, Thrings, Mogers Drewett and Stone King – occupy top-tier places in many of the different specialisms that make up the guide.
Royds Withy King is ranked in the second tier of the corporate and commercial section covering Gloucestershire, Somerset and Wiltshire, and the firm's Katharine Mortimer is named as a leading individual while Thrings and Mogers Drewett are in the third tier.
The guide says Royds Withy King's corporate team is well integrated into the firm's national office network, advising on mid-market mergers and acquisitions (M&A) across the South West, and assisting with private equity and venture capital investments.
The team is led by the 'exceptional' partner Katharine Mortimer, pictured, whose practice is geared to advising care sector clients. James Worrall is an M&A specialist with clients in the technology and financial services industries. Associate Janetta Barrett has a growing practice that involves M&A and corporate restructurings.
The firm's key clients for corporate and commercial work include MJ Church, Fidelius Financial Holdings, HSBC Bank plc and Rygor. Highlights during the year included advising Fidelius on the simultaneous disposal of discretionary fund management subsidiary Parallel Investment Management to, and acquisition of financial planning firm Chartered Financial Management (UK) from, Pacific Asset Management. The team also advised WRc plc on its strategically key sale of its trading subsidiaries Water Research Centre and Cognica to RSK Group, and Nashville-based Designworks Collective LLC on its acquisition of Gentlemen's Hardware.
Mogers Drewett's corporate and commercial team specialises in M&A, with particular expertise in the hospitality, creative and technology sectors, the guide says. The department is led by transactional expert Tom Webb, who has experience advising investors and investees on investment transactions. Associate Emily Eccles is another M&A expert, while Victoria Lewis' practice involves advising on company incorporations, constitutional work and shareholders' agreements.
Its key clients include Bath boutique hotel group The Kaleidoscope Collection as well as Amulet Capital Holdings and Coombe Castle International.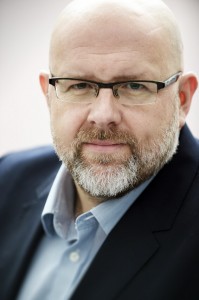 Its highlights include advising Lloyd & Whyte Group on its purchase of Stride Holdings (Chichester) and subsidiary, SSDC Opium Power on its joint venture company with South Somerset District Counsel, and its purchase of an SPV company, Fareham Energy Reserve, from Balanced Grid Works, and FLG Holdings on its sale of FLG Business Technology to Clearcourse Partnership Acquireco, a group company of Clear Course.
Thrings' team centres its practice around M&A transactions and is led by John Davies, pictured, which the Legal 500 describes as "a veteran transactional lawyer", and includes Simon Hore, a corporate finance specialist.
Royds Withy King and Thrings also appear in the second tier for commercial litigation in Gloucestershire, Somerset and Wiltshire along with Stone King while Mogers Drewett is in the third tier.
Thrings' Ramona Derbyshire is named as a leading individual while Royds Withy King's Nicola Radcliffe is a 'rising star'.
Thrings' commercial dispute resolution team, led by Kerrie Hunt, is said to be 'very knowledgeable' and is particularly strong for corporate and contractual disputes, financial services litigation, debt and asset recovery issues and product liability disputes. Ramona Derbyshire 'couples friendly approachability with forensic rigour' and handles a range of contentious corporate and commercial issues, and Caroline Watson, who counts corporate, pension and procurement disputes among her areas of expertise.
Its key clients include Honda Finance Europe, MAN Truck & Bus UK, Openwork and Quilter Financial Planning
During the year it defended a well-known global financial services group in claims for specific performance of an annuity policy brought by the personal representatives of an estate relating to the defendant's failure to make payment of a dependents' pension.
The team also defended an international supply chain services provider to the pharmaceuticals industry in claims for negligence and breach of contract following the failure of its cold storage facility and the resulting destruction of pharmaceuticals products owned by a third party.
Royds Withy King's 'strong' dispute resolution practice has a 'breadth of knowledge' in commercial disputes and contentious regulatory issues, particularly in the health sector.
Dual UK and US-qualified Mei-Ling Huang leads following Philip Banks-Welsh's retirement last year and specialises in health and social care sector disputes. Other changes to the team include the addition of 'talented litigator' Tom Llewellyn, who joined from DAC Beachcroft adding a breadth of commercial dispute resolution experience with particular expertise in urgent injunctive actions, data protection issues and IT disputes. Senior associate Nicola Radcliffe is another name to note for contentious healthcare issues, says the Legal 500 while Marianne Johns leads the debt recovery, enforcement and consumer-related disputes work.
During the year it defended key client London and Country Mortgages in claims from a former employee for 'loss of chance' following termination of his employment during his probation period.
Stone King's dispute resolution team is particularly well known for its education and charity sector expertise, and the group is experienced in handling a range of commercial disputes including contractual and corporate litigation.
Practice head Tony Pidgeon has a particular focus on real estate-related disputes, while Gavin Llewellyn focuses on IP and brand management disputes. 'Strong lawyer' Luke Watson joined from Mogers Drewett and has a breadth of commercial dispute and contentious probate experience.
The team successfully defended key client The Governing Body of Christ the King College in a claim brought by School Facility Management for breach of contract arising out of a 'hire agreement' for a modular building.
With 'real business sense', Mogers Drewett's dispute resolution practice is well-placed to act for private individuals and SMEs in a range of corporate and commercial disputes. 'Exceptional' practice head Maeve England attracts praise for being 'a creative problem solver' and has particular expertise in real estate disputes, commercial property claims and company and partnership litigation.
Stone King is ranked in the second tier for employment in Gloucestershire, Somerset and Wiltshire with Westbury-based Mitchell Law in the third.
The Legal 500 says Stone King's sizeable employment team offers 'a very good all-round level of service and engagement' to its base of local and national clients. The practice is well connected with its highly regarded charities, education and private client colleagues, enabling it to offer a broad range of services on matters including teachers' pension advice, and exit advice for charitable CEOs. Peter Woodhouse, who leads the firm's transport and logistics work, heads the employment team.
An all-female team of specialist employment solicitors, Mitchell Law advises its clients on a full range of matters including redundancies, restructuring, union disputes, discrimination and executive severance. While it has notable clients in food and beverage, manufacturing and charities, a variety of further learning establishments throughout Wiltshire and Somerset have been making up a growing market for the group. The firm is led by Catherine Mitchell, who handles its complex work.
Its key clients include Direct Wines, Swindon College, Wiltshire Citizens Advice Bureau and Wiltshire Race Equality Council. It also provides all general employment law support to Creo Medical, including employment contract review, advising on disciplinary processes, redundancy advice, and IR35 issues.
Royds Withy King features in the top tier for the whole South West for both clinical negligence and personal injury with Paul Rumley Stuart Brazington and Louise Hart named as leading individuals and Jennifer Seavor as a 'rising star'.
The firm's team has 'an exceptional reputation in clinical and dental negligence work', the guide says, with a strong track record for representing claimants in catastrophic birth injury cases, Erb's palsy claims and issues arising from bariatric surgery. Industrial diseases are another area of expertise. The group is co-led by orthopaedic claims expert Louise Hart and Stuart Brazington, a specialist in brain injury claims. Mark Hambleton leads the road traffic accidents practice while Jennifer Seavor is responsible for industrial diseases work.
Thrings is a tier one firm for agriculture and estates with Mogers Drewett, whose Jonathan Cheal appears in the 'hall of fame', ranked in the third.
Thrings' agriculture and rural affairs team offers strong advisory and contentious support to agricultural organisations, landed estates and individual clients. The well regarded Russell Reeves, who is among the leading individuals in the sector, frequently represents high-profile clients in lengthy cases. Another key litigator is Robert James, who handles trusts and partnership disputes, with a particular speciality in proprietary estoppel claims and is classed as a next generation partner. The team's key clients include the National Farmers Union (NFU) and The Badminton Estate.
Mogers Drewett's agricultural team can draw on experience from a variety of practice areas, across private client and commercial property. As well as expertise in drawing up succession plans, it has a notable niche practice area in public rights of way and access to land. This is led by practice head Jonathan Cheal who has additional experience in broader property law matters. Rebecca Beresford leads the private client arm of the team.
Stone King is a tier one firm for charities and not-for-profit, with practice head Tim Rutherford named as a leading individual and Alexandra Steffensen as a 'rising star'.
Representing more than 200 charities, many of which include household the team advises clients on all aspects of the law in this sector. Its primary client mix includes schools, museums, livery companies and City corporations, religious organisations, and military charities. This is supplemented by an increasing focus on social enterprises, with a particular emphasis on partnerships between charities and public authorities. Tim Rutherford has significant experience working with faith-based charities and almshouses, while Alexandra Steffensen focuses on the heritage sector.
Royds Withy King is in tier one for contentious trusts and probate with Thrings in tier three. Royds Withy King's Amanda Noyce is among the sector's leading individuals while Calum Campbell is a 'rising star'.
Royds Withy King advises a variety of clients on contentious trust matters. Its clients include a mixture of individuals and charities. The firm places a strong emphasis on mediation to avoid expensive trial work for its clients.
Thrings has significant experience across a full range of contentious trusts and probate matters, says the Legal 500. While the team has a strong list of charities and cross-border clients, it has seen an increase in work with farming and agricultural clients, particularly regarding proprietary estoppel claims.
Goughs Solicitors, which has seven offices across Wiltshire, including in Trowbridge, Melksham and Chippenham, is in tier three for commercial property in Gloucestershire, Somerset and Wiltshire, along with Stone King and Thrings.
Goughs provides 'a first-rate service' to landed estates, sports clubs, SMEs, banks, lenders and commercial property portfolio holders. The team has experience in landlord and tenant matters, disposals, acquisitions and property finance work. Gemma Sumsion is also a key contact for property investment portfolio clients. She leads the practice with Andrew Given who specialises in land acquisitions. Senior associate Aimee Glover joined from DAC Beachcroft last November.
During the year it assisted Redcliffe Homes with the collaboration agreement with Crest Nicholson in relation to a multi-phased development of 1,000 homes in south Chippenham. And acted for Stonewood Partnerships in a 44-unit site acquisition and collaboration agreement in Holt.
Stone King is praised for its 'efficiency of work'; the offering encompasses sales, acquisitions, leases, landlord and tenant work and dispute resolution. The group has particularly strong expertise in the education and charity sectors, and also supports its corporate team on a regular basis.
Thrings works on secured lending, residential development and investment property matters.
Thrings also appears – along with Royds Withy King – in the third tier for construction work across the South West.
Thrings' team, which acts for acts for clients from the infrastructure, in particular telecommunication and water industry, retail and leisure, and residential development space, handles a range of contentious and non-contentious construction matters. The team, which is led by Natalia Sokolov, also has experience in secured lending and development finance. Steve McCombe handles disputes relating to office buildings, power stations and railway stations, among others.
Led by the 'excellent advocate and advisor' Andrew Ash, the team at Royds Withy King covers contentious and non-contentious construction matters. It acts for contractors and sub-contractors; developers and employers; and consultants.
Royds Withy King and Thrings also line up in the third tier for intellectual property with the latter's practice head Megan Jefferies among the leading individuals.
The 'experienced and knowledgeable' IP, technology and data protection team at Thrings specialises in advising SMEs and owner-managed businesses on all their contentious and non-contentious IP requirements. Megan Jefferies, who has 'carved out this market for herself', is adept in applications and registrations, commercial contracts and enforcement issues. Its clients include Bath-based sex toy group Lovehoney.
At Royds Withy King, the team handles IP transactions, led by Dan Meadon-Bower, and contentious IP matters, run by Philip Banks-Welsh.
Bath Business News continues its overview of the Legal 500 next week by looking at how the city's firms and laywers performed in areas such as family law, commercial property and education.