Three Bath law firms and some of their top performers have been ranked among the best in the South West for their work with private wealth clients.
The latest edition of the High Net Worth Guide from Chambers, the legal directory publisher, names Royds Withy King, Mogers Drewett and Stone King as the three of the best five firms in Somerset in the sector.
Chambers speaks to referees privately to produce the guide, which it describes as "perfect for professional advisers to wealthy individuals and clients as it ranks not only the top lawyers and law firms for international private wealth but also recommends the leading accountancy firms, private banks, wealth managers and other professional advisers".
Royds Withy King, which has two offices in the city, is placed in the top band along with Taunton-based Clarke Willmott.
The directory describes Royds Withy King as having "a strong offering in the South West for issues involving tax inheritance, trusts, estate administration and the Court of Protection.
In addition to its non-contentious expertise, peers note the firm has a "dedicated private client litigation team" and describe the team as "very sensible and capable."
Peers praise the firm as a "highly professional" outfit. One client says: "Royds Withy King have been professional, courteous and helpful."
The firm's notable practitioners are named by Chambers as Amanda Noyce, James McNeile and Mike Muston.
Amanda, head of the firm's contested wills, trusts and inheritance disputes team at Royds Withy King, is said to be "one of the most established hands in estate and trust litigation there is," according to a barrister.
Her work involves tax disputes, proprietary estoppel claims, Court of Protection applications and mental capacity issues and inheritance disputes.
One client says: "Amanda has the ability to analyse large amounts of information, extract the salient points that relate to the law and totally bypass all the emotion that is wrapped up in this sort of affair."
James, pictured, is "highly rated" with a wealth of experience advising agricultural and rural clients on inheritance tax and estate planning matters. He is described by one client as "extremely knowledgeable and a pleasure to work with, particularly with navigating delicate negotiations".
Mike is an associate who handles wills, trust, inheritance disputes, Court of Protection applications on mental capacity matters and proprietary estoppel claims. A barrister states: "He is extremely good and is building up a formidable practice." A client says: "He is understanding and easy to communicate with, and I feel assured he will do his utmost for us."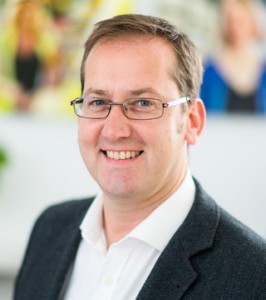 The private client team at Mogers Drewett advises client on non-contentious matters, including wealth management, estate and tax planning trusts.
It also assists clients with Court of Protection issues. One market insider told Chambers: "I rate it highly because it is clearly customer-oriented."
Another commentator said: "My overall impression is of an excellent, professionally run company, with a prime focus on customer relations and ready availability."
The firm's notable practitioner is head of private client team David Hill, pictured left, who is "a tremendously knowledgeable private client lawyer," says a source, adding "He knows a lot about tax structuring for clients."
David's practice includes estate and succession planning matters, and a client says he "gives the impression that nothing is too much trouble". A professional adviser says: From my personal observation he relates well to his clients and expresses himself to them in a written form which is comprehensive and fully understandable."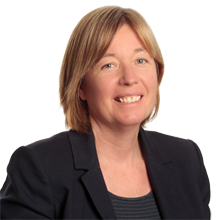 Chambers says Stone King is highly regarded for its private wealth practice and regularly assists clients with wills drafting, succession planning, inheritance tax planning and trust administration. The firm is described as "very good" by market insiders.
"I cannot find an occasion where I have been anything less than 100% happy from service I got," enthuses an interviewee, who explains: "They have attention to detail and are always keen to report back immediately. They always keep me in the loop, they are client-focused and customer care-focused."
The firm's David Whitworth is ranked in Band 1 for his work with probate, wills, inheritance tax planning and estate and trust administration, while its notable practitioners, according to the guide, are Alison Allen, pictured, Andrew Mortimer, Dan Harris and Paul Sutton.