Bath's top legal firms and many of their individual lawyers have again earned praise in annual independent legal guide Chambers and Partners.
Following hot on the heels of the Legal 500, which last month shone the spotlight on the city's top-performers, Chambers shows Bath as a thriving hub for legal services.
The widely respected guide ranks firms and individuals across six bands – with Band 1 as the highest – although Chambers states that being included in any band is a significant achievement.
Lawyers and firms are assessed on technical legal ability, professional conduct, client service, commercial astuteness, diligence and commitment.
Chambers employs more than 200 researchers who provide unique insight into complex areas of law and the service a firm provides. Tens of thousands of interviews are conducted with in-house counsel and third-party experts such as barristers and accountants and -crucially – with clients who have used the firm.
Bath law firm Mogers Drewett has four of its lawyers – Tom Webb, Rebecca Silcock, Jonathan Cheal and Victoria Cobham featured in the latest edition, each standing out for their contribution in their respective practices.
The firm, which also has offices in Frome, Sherborne, and Wells, has also been recommended for two practice areas – family and agriculture & estates.
Chambers states that the firm is "a strong regional firm that is well known and well-liked by clients" adding that "they are always willing to do what is right for the client".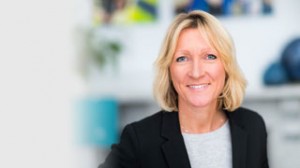 Chambers sources say family partner Rebecca Silcock, pictured, "had a huge amount of empathy, knew the case inside-out and as a result was able to deal with the client with a lot of care and attention."
Chambers also names the firm's agricultural team as one of best in the South West, with solicitor Jonathan Cheal being a leading expert in rights of way.
Mogers Drewett managing partner Sean McDonough said: "We pride ourselves on the quality of our people and are delighted to be recognised by Chambers, which recommends firms and individuals purely on merit. We are very proud of everyone recognised this year."
Bath-headquartered national firm Stone King has again been awarded top-tier status in the guide.
The firm's charity, education and crime teams are also once again awarded the highest Band 1 ranking and are joined by the family & mediation team, who have achieved a top band ranking for the first time for their expertise and sensitivity in supporting families through divorce, separation and related family matters.
Other practice areas securing a coveted Chambers ranking include corporate & commercial, further education, transport and real estate.
In addition, 20 individual Stone King lawyers in Bath and across its offices in Birmingham, Bristol, Cambridge, Leeds and London have been recognised for their excellence.
Stone King managing partner Steven Greenwood said: "It is a great achievement that Stone King has once again been independently ranked as a top-tier law firm.
"Chambers rankings 'are the definitive mark of excellence across the legal industry' and demonstrate that our firm continues to be recognised as one of the best across our five sectors of business & social enterprise, charity, education, private client and faith.
"I am also delighted to see so many of our lawyers ranked because this really represents the hard work all our people do for our clients."
Charity consultant Ann Philips and head of education sector Roger Inman are both ranked as senior statespeople – exceptional individuals who remain pivotal to the firm's success.
Seven of Stone King's charity partners have also been ranked, with Rosamund McCarthy Etherington, pictured, as Band 1, and Julian Blake, Stephen Ravenscroft, Hannah Kubie, Tim Rutherford, Tom Murdoch and Reema Mathur also achieving coveted rankings.
Stephen Ravenscroft is also recognised for his extensive education expertise with a Band 2 ranking, alongside rankings for partner Helen Tucker and Stone King's head of further education Tom Morrison.
In the transport sector the firm's head of business sector and social enterprise sector Peter Woodhouse and partner Andrew Banks are both ranked.
Partners Hugh Pearce and Joanne Burton have also been recognised for their outstanding work in real estate in the South West, with partner Harriet Broughton achieving a ranking for her employment law expertise.
Within Stone King's top-rated family team, head of team Tracey Smith and partners Caroline Fell, Meg Moss and Rebecca Eels have all achieved individual rankings, with Caroline and Rebecca also included on Chambers' Spotlight Table for their expertise in alternative dispute resolution.
Thrings has achieved rankings for 11 departments and 19 individuals in this year's Chambers.
The directory says Thrings' reputation as a leading commercial law firm has been achieved, in part, as a result of providing legal and strategic advice to SMEs, corporates and multinationals.
These include Coty, Santander, HSBC, Lovehoney, MAN Truck & Bus Company and Truespeed, with Thrings' Growth Hub working alongside these and family-owned businesses of all sizes to ensure maximum future growth and success.
Within the banking and finance sector, the firm's lawyers advise established and challenger banks, as well as institutional investors. According to Chambers, they are "adept at working with specialists across the firm creating a multidisciplined approach which is especially valuable in streamlining the due diligence process for investors".
Chambers also says Thrings has been immersed in the strategic land and real estate development sector for many years, working with landowners, land developers and promoters, as well as specialist planning and construction teams.
The firm has also built up a strong private client offering with a team that includes succession and tax specialists with a commercial background, meaning the complex needs of business clients as well as individuals continue to be well provided for.
According to Chambers, clients value this fully integrated, cross-discipline approach, rather than the more traditional separation of commercial and private client affairs.
Bath-headquartered RWK Goodman has 12 ranked departments and 30 ranked lawyers
The firm, which was formed earlier this year from the merger of Bath-headquartered Royds Withy King and London practice Goodman Derrick, has a significant commercial practice which offers the full spectrum of corporate, employment, property and litigation services with specialists bringing great breadth and depth of experience to clients regionally, nationally and internationally, according to Chambers.
Wiltshire-based Goughs Solicitors' family team is in tier-1 ranked, which sits them alongside some of the best in the country, not just the South West, while its real estate team is also recognised.
The firm, which has seven offices, including in Chippenham, Trowbridge, Melksham and Corsham, described its recognition as a huge achievement following the relocation of its real estate and corporate teams to its new modern office just outside Chippenham, which has allowed for the collaboration and knowledge sharing of highly experienced lawyers which was noted by Chambers.
Partner and head of family Thomas Boyce said: "This recognition is extremely welcomed and I could not be prouder of the team for continuing to deliver at such an exceptionally high level."
Goughs partner and head of real estate Andrew Given added: "It is a great testament to the level of hard work and commitment that the real estate team have been recognised by such a prestigious organisation.
"The daily commitment we show our clients has been gratefully rewarded. I am thrilled to be able to share such good news and look forward to growing the team and receiving even more recognition throughout 2023."