Changes at the top of growth finance group BGF, including a new chief executive officer, have been welcomed by the head of its South West and Wales region.
The group, a major investor in businesses in the region over recent years, has promoted its chief investment officer Andy Gregory, current to its board as chief executive officer, effective from 1 September 2022.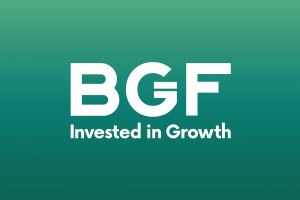 Executive chair Stephen Welton will become non-executive chair effective from 1 January next year, following a decade of successful executive leadership.
Bristol-based BGF head of South West and Wales Ned Dorbin will join its investment committee.
Ned, pictured below, said: "I'm delighted to be joining BGF's investment committee, the central engine for the firm's investment decision making.
"Stephen has been a fantastic leader of BGF over the past decade – his move to non-executive chair and Andy's appointment to CEO will position BGF for continued and future success.
"BGF has performed well in the South West and Wales, deploying more than £115m of equity funding to the region's strongest growth economy businesses in 2021 with continued investment momentum this year."
The total was the first time BGF's investment in the region had passed the £100m mark. It was also a 72% increase on 2020's total and more than three times that of 2019.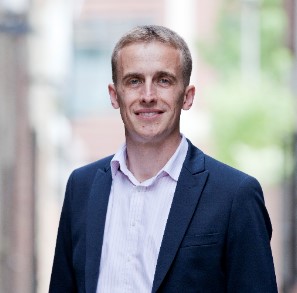 The new investments took BGF's total funding in the South West to more than £500m since it opened in Bristol in 2011.
Key investments by the Bristol team last year included £13.5m into Exeter-based property developer Burrington Estates to support its growth plans and Bristol-based XCD, the cloud-based HR and payroll software provider, with a further £3m of follow-on funding to support its acquisition of recruitment software company Hireserve.
Early-stage funding was also provided to University of Bristol spin-out Forefront RF to help launch its disruptive technology for the global smartphone market.
BGF said its executive changes were part of its ongoing organisational evolution as it prepares for the next chapter of growth.
It added that the move was also the culmination of a process designed and delivered by an independent leadership advisory panel working with its board and shareholders over the past three years.
Andy Gregory has held the role of chief investment officer since May last year, a period during which BGF has experienced a record period of investment and exit activity.
Prior to that he was head of investments, UK & Ireland, for 15 months, having joined BGF in 2011 as regional director for the North of England.
Stephen was appointed founding CEO of BGF in 2011 and under his leadership, BGF has grown from a start-up to become the most active growth capital investor in the UK and Ireland, with more than £3bn invested across 400-plus companies by a regional network of 16 offices.
BGF has also just declared its maiden dividend of £30m to its shareholders HSBC, Barclays, Lloyds Banking Group, NatWest and Standard Chartered.
In line with original objectives to create a self-sustaining investment platform over the long term, BGF has not drawn on committed shareholder capital since June 2021, with cash realisations now funding investment activity which will allow excess returns to be returned to shareholders going forward.
Last year, BGF delivered a total cash return of £571m from exits – up from £233m in 2020 – equivalent to an average 2x money multiple and a 23.4% gross internal rate of return.
Returns from 22 exits in the first half of 2022 continued this strong trend with £391m realised and a gross IRR of 23%. Pre-tax profit in 2021 was £404m.
Stephen Welton said: "From a standing start in 2011 and spurred on by the global financial crisis, BGF's leadership, shareholders, regulators and other stakeholders envisaged a new equity investment platform that would deliver long-term value creation and patient capital, supporting entrepreneurs on a local basis right across the country.
"I could not be prouder of what has been achieved and would like to thank our portfolio companies, our team and our shareholders for their enduring support in delivering what is a core mission for BGF and a crucial part of the growth economy."
Andy Gregory added: "BGF holds a unique position in the investment industry, which it has established thanks to the hard work of a highly skilled team, Stephen's unwavering leadership and the support of our shareholders.
"I am delighted to be taking on the role of CEO, with Stephen's support as non-executive chair. We will continue to drive forward our investment activity and deliver exits that create long-term value for the entrepreneurs we back, as well as for our shareholders.
"Against the backdrop of several major macro events impacting the UK and Irish economies, there has never been a more important time to back our entrepreneurial wealth creators. This is something BGF will continue to do over the next decade and beyond."