The owner of a bid writing consultancy has been shortlisted in four categories of an awards scheme that showcases the UK's best businesswomen.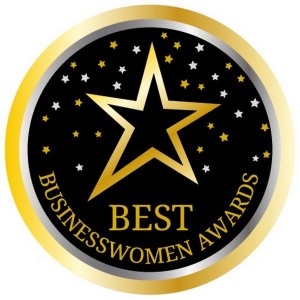 Pippa Birch, owner of Pipster Solutions, is in the running for the Best Boss, Best Businesswoman in Business Services, Most Inspiring Businesswoman and Best Business titles at this year's Best Business Women Awards.
Pippa is the only woman to be nominated in four categories of the awards, which attract an average of 900 applicants each year.
The awards recognise female business owners who are making a real impact for their clients.
The awards ceremony, which takes place at the Hilton Wembley in London on 30 September, comes at the end of a month in which Pipster Solutions has been celebrating its 10th anniversary.
The firm, based in Heywood, near Trowbridge, helps mainly small and medium-sized enterprises win work in the public sector.
The Pipster team writes, manages, reviews and coordinates bids for many industries, primarily in the highways and civil engineering sectors.
Pippa, pictured, said: "I am thrilled to be the only company who has been shortlisted for four awards.
"This is testament to how we've built our team over the last couple of years, consistently delivering for our clients and ensuring Pipster is a happy place to work.
"The fact that it is Pipster's 10th anniversary this year is the icing on the cake."
The Business Women Awards were launched in 2015 by multi-award winning entrepreneur Debbie Gilbert and are now regarded as one of the UK's most prestigious awards scheme for business women.