Bath's Herschel Museum of Astronomy is hoping for a big success by landing a national award that champions small exhibitions.
The museum's 2018 Wonder Women of Space exhibition has been shortlisted for a Museums and Heritage Award in a category for projects that achieved a big impact with a limited budget.
The one-room exhibition was mounted for just £980 through a small Bath & North East Somerset Council (B&NES) heritage grant – yet, with some clever use of social media, it resulted in a 22% increase in visitor numbers over the year, a 68% rise in followers on Twitter and 19% on Facebook.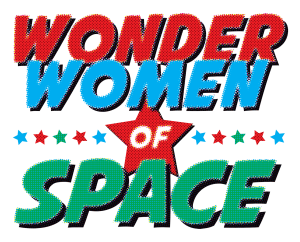 It also attracted first visits from astronomers at Ohio State Univerisity, Royal Society London, Paris Astronomical Society and trustees of the University of Arizona, as well as academic partnerships with ESA, NASA and the British Space Centre; features in national journals and several star-gazing sessions with AgeUK B&NES.
The big idea behind the small exhibition was to link it with last year's celebrations of the cententary of women's suffrage by focussing on female space heroines and showing how these role models inspire young people today and change the way we see the world.
The museum on New King St also wanted to forge new partnerships with astronomical organisations locally and worldwide.
The exhibition was supported by a programme of family-focussed and space-themed craft activities plus talks from female scientists and several day and night-time stargazing opportunities in partnership with Bath Astronomers Group. Public lectures were a sell-out and school visits took off – in part due to the successful partnership with Bath Astronomers.
Claire Dixon, director of Bath Preservation Trust Museums – which includes the Herschel Museum of Astronomy – said: "To use an appropriate metaphor, we are over the moon at this recognition of our hard work and creative efforts.
"With a small team of mostly volunteers we have achieved incredible results and the legacy continues with an excellent start to 2019.
"I urge everybody to visit the Herschel Museum soon and discover for themselves the magic of developments in space exploration and the contributions made by brother and sister William and Caroline Herschel."
Museums and Heritage Awards judging panel chair Diane Lees, who is also director-general of the Imperial War Museums, added: "It's been another year of amazing creativity despite the challenges of our sector. The shortlist features projects of great innovation and community focus making the job of judging very difficult."
The award winners will be announced at a ceremony in London on May 15.
The Herschel Museum of Astronomy's 2019 exhibition is Invisible Light: William Herschel and Infrared.
The museum is based in the house where William Herschel, using a telescope of his own design, discovered the planet Uranus. His observations helped to double the known size of the solar system.
Pictured: Professor Carole Mundell, Foreign and Commonwealth Office chief scientific advisor and Professor of Extragalactic Astronomy, head of Astrophysics at the University of Bath and a Fellow of the Institute of Physics, at the Herschel Museum
,