West accountancy firm Bishop Fleming has been named as the UK's fastest-growing full-service firm among the Top 50 accountants for the second year running.
Research conducted for Accountancy Age, the industry's respected magazine, shows that Bishop Fleming's 23% annual growth rate outpaced all the other firms in its yearly league table of the UK largest accountants. Bishop Fleming's growth also takes the firm into the national Top 40 for the first time.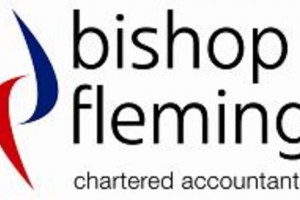 The achievement is the third for Bishop Fleming, which has an office in Bath, in as many months. In May it won the title of Best Tax Practice in a Regional Firm at the 2013 LexisNexis Taxation Awards and last month it became the West's first accountants to win Investors in Clients accreditation.
The firm, which also has offices in Bristol, Exeter, Plymouth, Torquay, Truro, and Worcester, has won more than 1,000 new clients in the past 12 months.
Bishop Fleming chairman Jerry O'Sullivan said: "A key element of our client growth has been the firm's unrivalled strengths in providing all aspects of tax advice through a team of 50, while also having one of the region's best grant-funding experts, and our national expertise in key market sectors.
"We can now match any Big Four global firm in this region for the range of services we provide and the quality of tax advice we can provide."
Bishop Fleming moved into Bath in December 2011 having bought parts of rival firm Target out of administration.