Some of the biggest names in fashion are revealing their secrets at a series of innovative events in Bath this week. The chair of Bath in Fashion said the week's events had really given the city's profile a major boost.
"It's really put Bath on the map and people perceive it as a stylish city," said Sarah Mansfield, one of the leading names behind Bath in Fashion and chair for the past three years.
"Of course, we have got this fantastic backdrop to work with – but I think it's surprised us how many major names are happy to come to Bath and take part.
"We are all excited about this week's events. It's wonderful having international names coming down to Bath. Of course, Manolo (Blahnik) is based here – but they're all so keen to come. They just keep coming down and saying what a wonderful place it is," she says, adding, "It's so much fun!"
On Monday Matteo Alessi, the big name behind the celebrated cult label Alessi, was at the Octagon talking about the company which was founded by his great-grandfather, Giovanni, in 1921.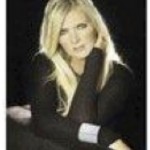 There are still a few tickets available for the catwalk show at The Ballroom at the Forum tomorrow.
Free events happening around the city including a vintage car and fashion parade to look out for and a vintage fashion fair at Green Park Station – both on Sunday.
And anyone interested in a career in fashion can check out the free career clinic at Komedia on Saturday 'Fashion Your Future', to be launched by Sarah Mower, a critic for American Vogue.
Sarah, awarded the MBE last October for Services to the fashion Industry, is Bath born and raised, and writes columns for British newspapers. She is also a Visiting Professor at Central Saint Martins College of Art, and the first British Fashion Council's Ambassador for Emerging Talent.
The panel of experts also includes: Caroline Rowghley – Product Developer for Nicole Fahri and Burberry Prorsum Louise Pickles, Head of Fashion at Bath Spa University, will act as chair and referee.
• For full details of shows and tickets, see www.bathinfashion.co.uk